BulkSMS vs Twilio Comparison
BulkSMS and Twilio are two respected mass text messages providers, offering a great range of services to small, medium and large USA businesses. SMS marketing is key for firms to connect with customers through two-way communication.
The two SMS gateway providers use sophisticated SMS gateway API to send and receive text messages to mobile phones through existing business applications. These mass text message services can be used to communicate with customers, whether this be for appointment reminders, sending time-sensitive alerts, to urgent campaigns.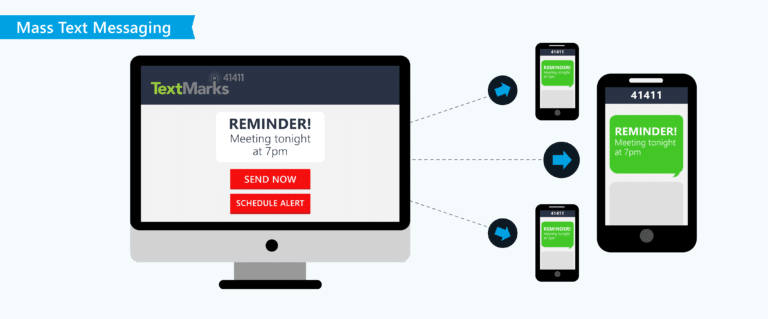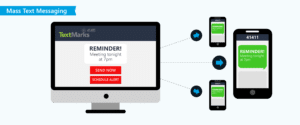 SMS Features Of BulkSMS vs Twilio
At SMS Comparison USA, our BulkSMS review and Twilio review, found that the two mass text message providers offer SMS features including:
Send and receive mass text messages anywhere around the world
SMS functionality to existing business systems through an SMS gateway API
Ability to purchase short code phone numbers
Delivery reports for SMS monitoring
Incoming long numbers
Email to SMS and MMS
BulkSMS and Twilio provide the ability for USA businesses to send large volumes of SMS messages simultaneously to mobile phone numbers around the globe. With their sophisticated API software, these mass text message providers are able to integrate with an existing application to communicate effectively with customers.


Send SMS From The Web
A key advantage of BulkSMS is their Web Application. This enables businesses to manage their mass text message credits easily and efficiently, from any web-enabled device.


To learn more about the key mass text messaging features offered by BulkSMS, view our full BulkSMS review, or click the button below to visit their website.
View Provider Review >>Visit Website >>
BulkSMS vs Twilio Pricing
Both mass text message providers have an efficient pay-as-you-go pricing structure which enables businesses to pay for only the amount of credits they require, rather than a monthly fee. The price per text message depends on the volume of messages sent, and the credits do not expire.


BulkSMS has prices starting from $0.0380 per text message, whilst Twilio is slightly more cost efficient, with charges starting from $0.0075 per SMS. It should be noted however, that Twilio does charge for incoming SMS ($0.0075) and MMS messages ($0.0100), whilst other SMS gateway providers do not charge for this service.
Both mass text message providers offer highly flexible pricing solutions, and have custom packages available for businesses wishing to send extremely high volumes of text messages. Overall, based on our BulkSMS review and Twilio review, it is found that BulkSMS is better suited towards small to medium sized American businesses, whilst Twilio caters towards larger businesses who wish to send up to a billion messages at any given time.
Reliability & Reputation of BulkSMS vs Twilio
BulkSMS and Twilio enable businesses around the globe to integrate SMS with their existing web-enabled applications (such as emails) through their SMS gateway API (Application Programming Interface). The reliability of this API software is measured by an up-time SLA guarantee.
Twilio offers a significant 99.95% SLA guarantee, meaning that most, if not all, SMS messages will be delivered to the end user's mobile phone successfully. BulkSMS does not disclaim this level of agreement, however they do offer a 100% money back guarantee, which reassures businesses that their messages will be delivered.
The mass text message providers will utilise both premium (American based) and hybrid (mix of American based and international) telecommunication carriers to ensure that SMS messages are sent successfully.
BulkSMS has a no spam and privacy policy highlighted on their site. To read more about these terms of service, click here. Twilio does not suggest any policies on their site.
Both bulk SMS providers have a global presence, with a high reputation amongst large corporations. BulkSMS has a client list including E Bee, and Twilio services customers including AirBnB and McDonalds.


BulkSMS vs Twilio Customer Support
Both mass text message providers offer customer support for American based businesses, whether they are existing or prospective clients. BulkSMS provides an American based phone number which customers can call during business hours, and email support 24/7. A key advantage of BulkSMS is their availability of FAQ pages and online video tutorials. These provide guides on how their SMS services work. BulkSMS also has an American based phone number, as well as an email address.
Twilio also provides a customer service support phone number (during business hours), and an online form which businesses can fill out at any time. Additionally, the SMS provider features links to their social media and a live chat option. A great service provided by Bulk SMS is a free trial, which enables businesses to try out their SMS services free of charge.
Both mass text message providers have a high customer rating, with 4 or more out of 5 on Trustpilot.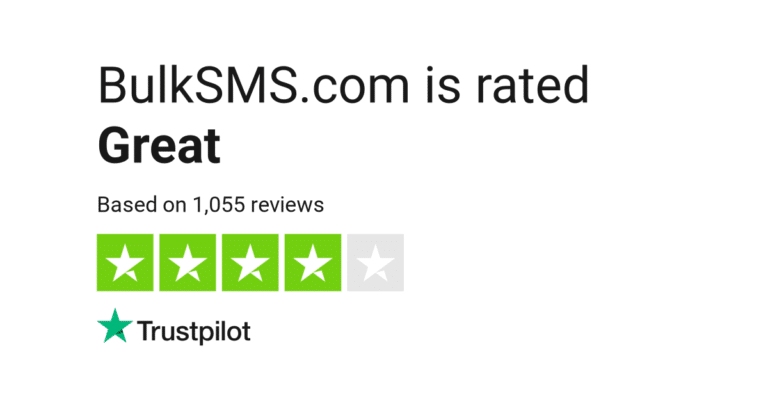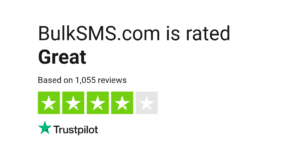 About SMS Comparison
SMS Comparison was created by experts in the SMS field. Having worked in the industry previously, the authors felt that comparing and choosing the SMS gateway providers in America was extremely challenging and confusing. Therefore, the authors created these mass text message comparison pages free of charge to enable businesses to easily compare the features, prices, and support services offered by these SMS providers.
This BulkSMS review and Twilio review, along with the other SMS gateway provider reviews, were conducted completely independently, therefore, should any of the information be out of date, please contact the authors here and corrective actions will be made immediately.
View our full SMS gateway and mass text message comparison tables and explore our website for more information on America's best mass text message providers.