Comparing ClickSend & BulkSMS
Two of the leading mass text message providers available to USA businesses are ClickSend and BulkSMS. Both SMS providers offer a great range of text messaging services for a business's SMS marketing needs, whether this be for promotional campaigns, appointment reminders, notifications, and more.
ClickSend and BulkSMS (otherwise known as BulkSMS.com) provide online text messaging services through a sophisticated SMS gateway API that enable text messages to be sent to target audience's mobile phones through any web-enabled computer. This offers the ability for two-way communication with customers efficiently straight from their email address without the need to install any additional softwares.
Both SMS gateway providers have a high global presence in the mass text message field, and have been operating for a number of years. Additionally, both ClickSend and BulkSMS have a 100% money back guarantee for their SMS services.
Features Of ClickSend vs BulkSMS
Based on our ClickSend review and BulkSMS review, the two mass text message providers offer similar valuable features, including:
Ability to send and receive mass text messages using any web-enabled computer
Ability to add SMS functionality to existing business applications and systems through an SMS gateway API
Availability of short codes and dedicated numbers
Full tracking history and delivery reports of mass text messages
Email to SMS capability
Automated responses to incoming customer messages
100% money-back guarantee
ClickSend and BulkSMS both provide a seamless integration with any email software, with the ability to store, manage and organise contact lists. Both SMS providers enable businesses to distribute text messages at any given time, when required.
The key difference between these two providers is ClickSend's ability to convert text messages to voice calls. This text to speech feature is highly profitable for businesses, as they are able to send voice calls anywhere in the world and in any language. This is something that BulkSMS does not offer.


ClickSend vs BulkSMS Pricing
When comparing the SMS prices of both ClickSend and BulkSMS, it appears as though the two providers offer differing pricing structures. Dependent on the volumes of text messages sent per month, ClickSend offers pricing plans for as cheap as $0.0092 per text message sent. On the other hand, BulkSMS is better suited to smaller sized firms, with a pay-as-you-go pricing structure for as little as $1605 for a package of 50,000 SMS messages. It should be noted however, that BulkSMS does provide custom packages for larger volumes of text messages and highly flexible payment options.
Both mass text message providers have no monthly fees or set up fees, however charge for dedicated numbers and short code. Additionally, both SMS provider's offer a 100% money back guarantee and credits do not expire.
Overall, ClickSend is more transparent about their pricing structures, and are catered to small, medium, and large American organisations. To learn more about ClickSend's offerings, please view our extensive ClickSend reviews or visit their USA website below.
View Review >>Visit Website >>
Reliability & Compliance Of ClickSend vs BulkSMS
ClickSend and BulkSMS both have sophisticated API (Application Programming Interface) software which makes it simple for developers to integrate SMS messaging into their existing systems. Both SMS providers offer premium and hybrid routing options which utilises either American or global telecommunication providers to send mass text messages in the quickest, most efficient way possible.
USA businesses can be reassured with the reliability of mass text message providers with an up-time SLA guarantee. ClickSend offers a 100% uptime guarantee, which is the highest amongst the SMS providers analysed. This assures that text messages will be sent successfully to the end user in a matter of seconds. BulkSMS does not provide this service level agreement on their website, however does highlight their money back guarantee.
ClickSend and BulkSMS are compliant with the American regulations surrounding SMS marketing, including the Telephone Consumer Protection Act (TCPA), and the CAN-SPAM Act. This ensures the privacy and security of the data that is collected and stored within these SMS softwares.
ClickSend & BulkSMS Customer Support Services
In terms of customer support services, ClickSend provides 24/7 support with contact numbers for businesses around the world, including an American based phone number. They also provide social media links and a live chat option to ensure that all queries can be answered. For businesses which are still unsure about SMS marketing services, ClickSend offers a free trial for their prospective clients.
BulkSMS also has an American based phone number, as well as an email address. A key feature on the BulkSMS website is the FAQ pages and online video tutorials which provide a step by step guide on how their services work.
Both mass text message providers are highly transparent with their case studies and reviews from their customers. ClickSend is rated 4.5/5, and BulkSMS is rated 4/5 out of thousands of reviews.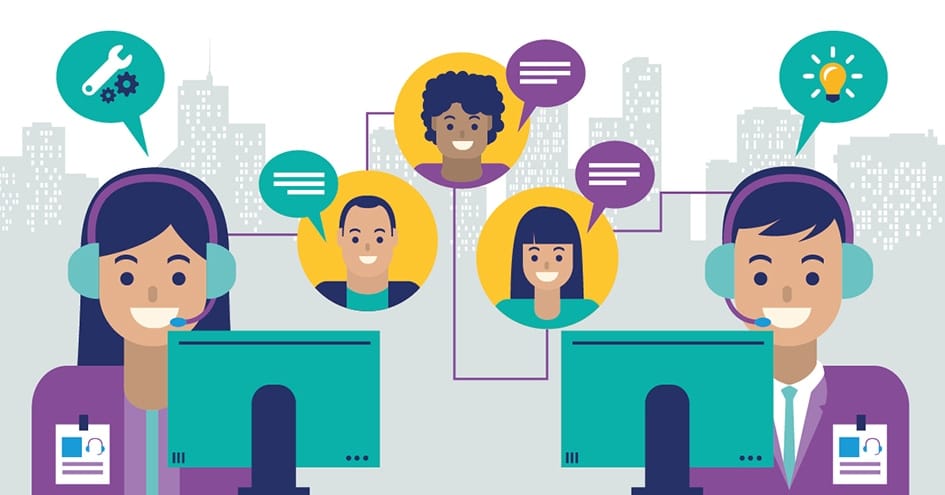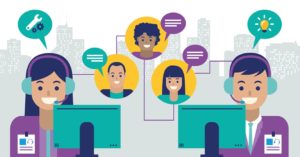 About SMS Comparison
SMS Comparison is a website created by experts in the mass text message field, who no longer work in the industry. The authors realised that American businesses required a simple, comprehensive way to compare the leading SMS gateway providers. Therefore, this independent comparison is provided at no charge.
If any of the information found on this site is out of date, please contact the authors here, and changes will be made immediately.
To view our full SMS gateway comparison or mass text message comparison, please explore our site for an extensive comparison of the features, prices, reliability, and customer service of these providers.