Bulk SMS Business Services
Whether a business wants to promote marketing campaigns, or send reminders to their audiences, sensing SMS text messages is a cost effective, efficient form of two-way communication. Sending texts will ensure that clients, customers, stakeholders, and affiliates will receive and acknowledge the communicative message that is being delivered, whether this be to a small or large number of mobile phone users. Below shows some of the leading bulk SMS business providers world wide.


What is Bulk SMS Business?
This is simple. Bulk SMS business is a service provided to any business throughout the United States, that offers the ability to simultaneously send large volumes of SMS text messages to a large number of mobile phone users within a matter of minutes, if not seconds.
Other than being a key form of marketing communication, bulk SMS business services enables businesses to monitor and analyse results as they are given document feedback when necessary. Mobile phone numbers can be exported so that businesses can manage contacts, as well as upload data files into an address book to use for campaigns. Overall, this monitoring ability enables businesses to have full control and have full transparency about the success of their SMS marketing.
Additionally, businesses can personalise text messages to enhance the user experience, and improve the business to customer communication and relationship. A business can also use an inbound system to select the reply platform, whether this be through an email address or directly sent to a business's mobile phone.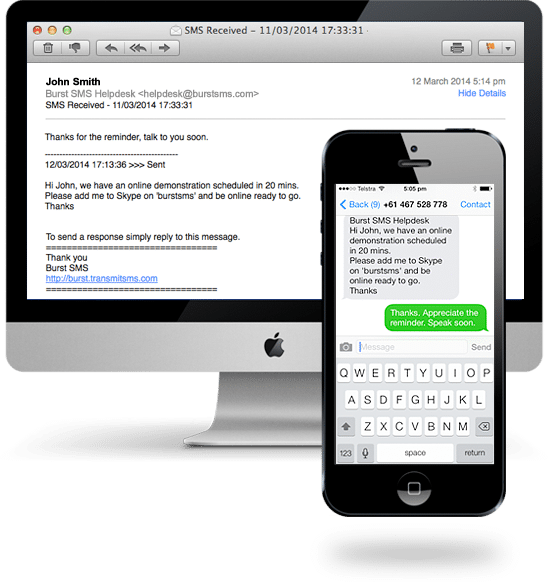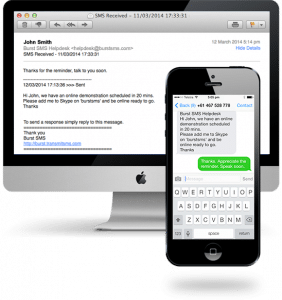 Bulk SMS Business Plan
It is important that a business plan is created to highlight the most effect means of utilising SMS marketing for to send mass text messages to their audiences. After this bulk SMS business plan is set up, a business must consider a mass text message provider that will offer the best services, features, reliability, and customer service that will meet requirements.
Our SMS bulk comparison table compares the leading text message providers offered to USA businesses to assist businesses in making this decision. These bulk SMS gateway providers were chosen as they have a high success rate and a solid reputation within the SMS industry.
From a cost perspective, our bulk SMS business review highlights that ClickSend offer the best value. ClickSend exclusive pricing plans for all outbound text messages, and inbound messages are all free for USA businesses. Additional fees included for their bulk SMS services are for a dedicated number (including short code).
Upon analysing the leading bulk SMS providers, the price variance is as high as 60%. This is based on the telecommunication networks used (either major American networks or overseas hybrid networks), as well as the provider's service level agreement. Overall, ClickSend ensures their prices are regularly checked and adjusted against competitors to ensure that their clients are being provided the most valuable deal.
View ClickSend Review >>Visit Website >>
Another important feature to consider is the reliability of the mass text message distribution. Businesses should look for bulk SMS providers with an 100% service level agreement guarantee to ensure that SMS messages are delivered in a successful and timely manner, whether this be to USA or overseas mobile phones. After comparing the top 5 leading SMS bulk providers, ClickSend offers the most reliable services.
How Bulk SMS Business works
Bulk SMS business works by sending email details from a computer to the mass text message provider server. The SMS provider will then configure the message directly into an SMS and send it to the address book data provided. A business only needs a web browser and access to the internet to connect with the SMS provider API, therefore no additional software is required to be downloaded or installed.
The contacts within the address book are all saved and put into groups for business's to manage effectively. Businesses must ensure that their mobile phone databases are up to date to ensure the correct target audience is receiving the text messages.
Bulk SMS business services provide a two-way communication between the business and customer, as recipient are able to text back. These responses can be sent to the business' email or directly to a mobile phone. SMS provider offer services by which businesses can track all incoming and outgoing messages to analyse and monitor the success of the SMS marketing communication campaigns.
In addition, businesses can notify mass text message providers in advance to schedule the distribution of text messages are certain times.
Mass Text Message Services For USA Businesses
It is vital that American businesses seek advice and assistance from bulk SMS providers to understand the extent of the SMS service. A large number of SMS gateway provider offer customer support services 24/7, and have contact details for USA and overseas clients.
Many mass text message providers offer a free trial to provide businesses the opportunity to try the whole SMS system. Free trials can range from a few text message up to 25 free text messages.
Businesses must also ensure that the SMS provider is anti-spam compliant and will ensure your contact lists and data are kept confidential for security and privacy purposes.
See below for the range of customer service and features offered by the leading bulk SMS providers.
About SMS Comparison
At SMS Comparison, our comparison tables and web pages were created by experts in the SMS field who felt that there was no simple way to compare the SMS services and features of the leading mass text message providers in the US.
Therefore, this comparison site was created to enable American businesses to analyse, compare and review SMS gateway providers before engaging with one that will meet their business needs. This website is free of charge, however if a business decides to engage with a provider listed, a commission from the providers may be requested by the authors (at no extra charge for the business).
As provider's are constantly updating their information, the data found on this site may be outdated. Therefore, if any data appears to be incorrect, please contact the authors here and we will make changes immediately. We hope that this website will benefit your business for the future of your SMS marketing campaigns.