Review of Clickatell as a Mass Text Messaging Provider
Clickatell is one of the leading global mobile messaging services with the ability to connect and contact over 85% of the world population across over 1000 mobile networks. It has been functioning for over fifteen years with a reliable gateway platform infrastructure to deliver small, medium and large distribution of text messages sent at any one time to over 220 countries worldwide.
Reviewing a range of reputable mass text messaging providers overseas, Clickatell can be considered as a significant SMS provider with a wide customer reach.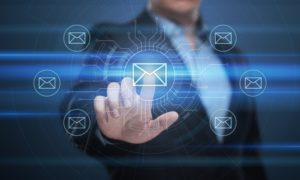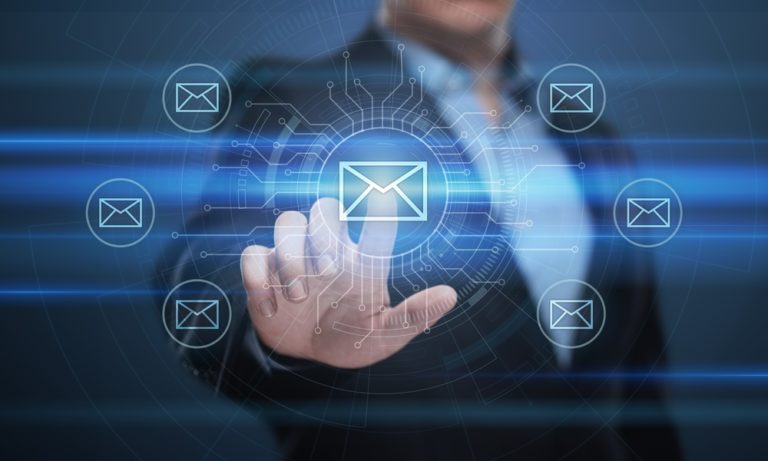 Our Clickatell review found this SMS provider has the following key strengths:
Ability to send out large volumes of SMS at any one time
Email integration system without the requirement for any new software
Cloud-hosted to ensure the business can manage SMS API connections
Easy to use web-based interface
Able to use Clickatell's APIs to integrate with its global gateway platform
Provision of real-time reports.
There are some key factors that need to be considered in the review:
Lack of detail on the uptime SLA guarantee regarding the delivery success rate
No detail on the latency or delivery time of SMS received by the end users.
The review below goes into the strengths and weaknesses in more detail below.
Skip ahead
Review of Clickatell as a SMS Provider
One of the important features that businesses dependent upon when promoting a product or service or sending out a form of communication or an alert or a reminder, is that they can depend that the text message will be received to basic mobile or cell phones promptly and in a form that will be easy to read. Clickatell has a number of features to ensure that such efficient service will be provided.
The SMS message can be developed and delivered to the mobile phone users within a matter of seconds or at the least minutes.  It has been shown that over 90% of all SMMS sent are read within a period of 90 seconds of being sent.  That means that most messages are opened and read within a matter of seconds compared to emails, which take much longer for people to open and read them.
The capability to offer a two-way communication system means that the business can receive user-replies between customers or staff as a result of sending out a text message. Clickatell two-way messaging service works with a short code or long number that means your staff or customer or recipient can reply to your message and thereby encourages a response or feedback if required. This offers effective communication stream providing valuable information particularly if there is a need for change required or for a staff roster alternative or an appointment remainder.
Two-way messaging service is also a great way to track your orders by just sending a SMS with a tracking number to your short code, your clients or customers. They will be able to reply with the status of the delivery time.
When reviewing a number of significant features offered by a range of reputable global SMS providers, it can be seen in the graph, the level of significance of features provided by these SMS providers. Clickatell received a score of 4/10 from 12 reviewers on the website Trustpilot.
Value for Money
The review of Clickatell as part of an overall review of charges of a number of global SMS providers indicates that they are very comparable in price among mass-text messaging services. They do state that they negotiate the lowest pricing using their premium or hybrid telecommunication routes available to them. The premium routes are more expensive but their reliability is better. Whilst the hybrid uses both premium and international routes that are not as reliable or are slower in their distribution of text messages to the end point.
Clickatell does present openly their pricing structure. Base on economies of scale, the It shows that larger number of SMS distributed means you will pay less per text message.  In their Tier 1 pricing schedule of less than 10 thousand SMS, the business will pay more than sending out under 50 thousand SMS under their Tier 2 stricture.  The higher the Tier the lower the cost up to Tier 6.
On Clickatell website, there is a schedule with a drop down menu for the business to select the country and currency so as to view the pricing dependent on volume of SMS to that particular country.  It specifies three types of messages termed Standard, Time Critical and Two-Way Messaging. It should be noted that these prices can change without notice and does not include VAT or any other taxes.
As can be viewed from the graph below, Clickatell does fare well compared to its competitors on the pricing of mass text messaging perspective.
Reliability of Clickatell as a Mass Text Messaging provider
Reliability is an extremely important factor in considering which SMS provider the business wishes to engage. From a review of Clickatell's uptime and latency factors, there is not direct indication of offering a full or 100% uptime guarantee like some of the other comparable providers. There is only an indication that it will achieve a "staggering 98% open rate" for mass distribution of SMS.  A number of other SMS providers offers a 99% or better uptime SLA which is more reassuring that most, if not all, to the messages will be reached within a certain time frame.
It is not only reliability that need to factor into, one also needs to review the ease when sending a text message from a computer.  Easy SMS integration into Clickatell platform from the businesses existing system or App is also very important. One needs to know that the system will lend itself to be quick with no hassles using a cloud-hosted user-friendly web interface to make the integration seamless. Also the SMS API has the capacity and ability to ensure the text message will reach everyone.  With the fact that Clickatell's SMS platform delivering millions of SMS across numerous telecommunication networks every month, this appears not to be an issue.
Taking into consideration the elements of reliability of Clickatell from an uptime and latency perspective, it rates relatively middle to low in its ratings against its competitors.
Reputation of Clickatell as a SMS provider
From the review, it was evident that this company is a reputable mass-text-messaging service with a significant global market share that is able to successfully compete with other major global SMS providers. It does display its clients such as Telegram, IMDB, WhatsApp, Citrix, Ikea, Ericsson and Target to name a few.
It has a Customer Centre but only as an email stating it is 24/7 in timing of response. On the website there is also FAQ and Popular Queries sections for a better understanding of some of the issues or concerns to be better understood.
There appears to be no mention of SPAM Compliant, quality control, privacy or confidentiality of text message distribution.
About SMS Comparison Table and Associated Sites
The publication of a SMS Comparison Table and its associated sites has been produced for your use at no cost.  The reason for such comparison site came about because SMS is a big business and a number of people wanted to have a simpler way of knowing what is important when selecting or engaging a mass text messaging service.
The authors were experts in the Text Messaging field for a number of years and realised the need for such a comparison table and easy to follow review.  Now that the authors are no longer work in that particular area they can provide an independent and unbiased review and analysis of SMS providers.
From the review and the consequence of publishing the information, it must be made aware that providers can change their features, conditions and pricing without notice. Should there be any information that is different from the details provided in both the table and site, please let the authors know so that any changes can be made as soon as possible.
It is hoped that this SMS Comparison Table and associate site is both informative and useful to you.