Review of Ez Texting as a Mass Texting Provider
Ez Texting is a text marketing provider that is able to send mass text messaging from businesses, mainly medium to small is size, to their customers and clients at any one time. This SMS provider tends to steer to small businesses such as bards, nightclubs, restaurants, real estate, education, non for profit and community sectors.
The review of EZ Texting as a mass texting provider indicates the range of features, pricing, reliability compared to other SMS providers. It rates well as a low volume distributor.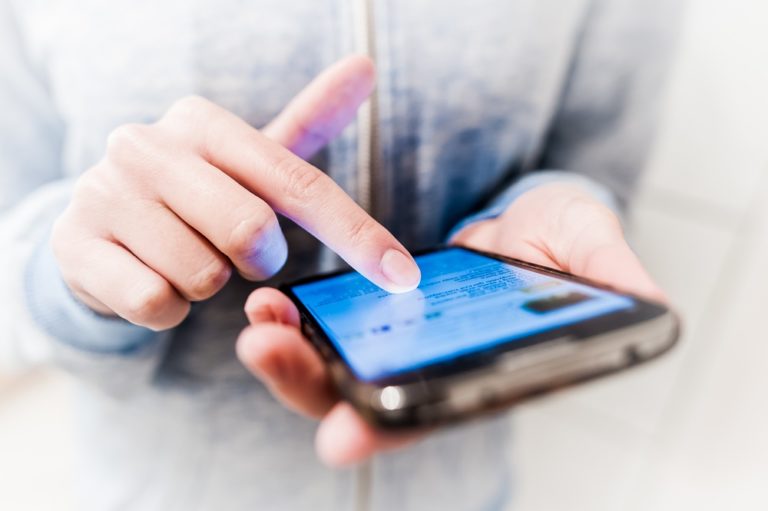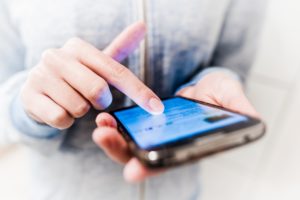 Our EZ Texting Review shows this provider has strengths such as:
Flexible online mass texting API platform
Send messages with multimedia files
Tracking system with keywords and group sorting
20 free sms to trial the system
Customer service centre

However, EZ Texting pricing is limited to low distribution numbers and does not disclose its reliability that ensures all text messages are distributed to all recipients within a specified time period.
Details of the review are expanded under the following headings:
Review of EZ Texting as a Mass Text Messaging Service
Pricing of SMS distribution and additional fees
Reliability of EZ Texting in the distribution and timing of SMS
Customer Support Service
About SMS Comparison Table and Site.
Skip ahead
Review of EZ Texting Mass Text Messaging Service
EZ Texting has the ability to integrate text messages for mobile marketing campaigns.  So in this way, it can provide a text marketing service in numbers as an inexpensive means of increasing awareness and ultimately sales of a product or service. Of course, it can also promote brand awareness and loyalty so that their customers become familiar with the company.  It tends to be focused on sending mass text messaging within the United States and Canada.
This SMS provider has the online mass texting API platform to be able to upload a databank of customers or clients or staff, forming a text message service that is able to transfer to mobile phone users within a short period of time, usually within minutes. It also has the capacity to send messages with multimedia MMS files, which can be very effective particularly if there is an announcement of a new promotion or a special offer.
Ez Texting states that they have a SMS APIs and SMS gateway that can manage mass texting with the ability to customise the message. They have REST API, HTTP API with code samples in six languages, which can be a big advantage.  They tend to focus more on REST API as it offers new mass sending and scheduling options better than HTTP.
This provider has a tracking system with keywords and group sorting as well as the capacity to ensure that a schedule can be met for distributing messages in mass in advance, ideal when announcing a marketing campaign or promotion in days, weeks or even months. Keywords reporting are available particularly if one wants to know what are the most popular keywords that people are either familiar with or bring to their attention.
Other features include analytics for such activities as delivery rates, open rates and spikes which can all assist in ensuring the right people receive the marketing promotions. Such delivery notifications, for example, means that the business will not be sending out messages to wrong numbers or to spam accounts.  Having the opportunity to personalise a message may increase the impact and awareness on the mobile recipient attention to the offer. They can also integrate the mass texting platform into any existing marketing application which may have a greater effect.
Trustpilot reviews of EZ Texting showed the Mass Text Messaging provider receiving 7.6/10 from 17 reviews.
Value for Money
Reviewing pricing schedule from Ez Texting site is accessible but clarity of pricing could not be easily compared with other mass text messaging providers. It has no monthly fee and is free to sign up. It covers low number of SMS in the order of 1000 but unsure if it is more expensive if the number of SMS distributed a month is less than a 1000. On the basis of 1000 SMS each month a SMS cost 4.9 cents with each additional text message being 4.5 cents. For 2000 messages a month that cost is reduced to 4.7 cents and for 3300 SMS per month, each message cost 4.5 cents. Keywords per month are additional costs. Its simple price schedule needs to be investigating to see if there are any other additional charges no presented in their website.
As a result of a review of the following mass-text-messaging providers, it can be seen that EZ Texting does not rate well among its competitors on the pricing schedule.

Reliability of Ez Texting as a Mass Texting Messaging provider
In the review of this provider it uptime and latency perspective, there was little to indicate its success rate in delivering the SMS on time and to the right people. Review done from another site indicate that the uptime delivery was lower than other competitors, as well as their MMS and poling distribution scored lower in both uptime and latency of delivery. This is a matter of concern as the client or business would want to be assured that the marketing or promotional information was delivered on time and with a high level of guarantee on receiving the message especially if it is a special offer or deal or a coupon.
Reviews of a number of mass text messaging providers presented below shows that EZ Texting has a lower reliability level than its competitors.
Customer Support Service provided by Ez Texting
Ez Texting offers has an assistance centre that can help the business by means of phone, email or live chat. The website has details to assist you with the type of general information you may want to know and it has a Help button to also assist with a plethora of information instructions, step by step, on ways of using the features of Ez Texting with respect to mobile marketing. There is a tutorial to also assist.
This SMS provider does offer a 20 Free SMS per month with one free demo keyword bonus which is a good way to review the effectiveness of the provider.
Ez Texting does have a 100% opt-in service. It has privacy and Anti-Spam policy which is easy to access, as this is so important to know about that provider's position on SPAM and privacy of your database. It also states that EZ Texting does not disclose lists of phone numbers and will not access the businesses or clients' contact lists. The company was founded in 2006 at New York.
With the evaluation of a number of mass text messaging providers, EZ Texting offers a good level of customer and technical support service than some of its competitors.

About SMS Comparison Table and Associated Site
This mass text message comparison site and associated site has been produced for you to review the SMS providers' features, charges, reliability and customer service. It is a free site.
It has been prepared by authors who are experts in the text messaging field but no longer work in that area but felt the need to let people know about such complex issues on SMS distribution before engaging a service provider. The authors have no affiliation with any of these SMS providers so they can provide an independent, unbiased evaluation of what each company has to offer.
The SMS providers' sites can change without notice and their pricing and features may become a little different from what has been prepared in this comparison table and site. Should you see any difference, please let the authors know so that changes can be made as soon as possible.
It is hope that this free SMS Comparison Table and site will assist you in better understanding what each provider has to offer so that you can make an informed decision about which one you may wish to engage for your business.
Update on 6 January 2018