Mass SMS Marketing Services For American Businesses
Attempting to compare the various features, prices, and customer service aspects of mass SMS marketing providers is no easy task. Each SMS company will try to sell their products as being the best, cheapest, and most reliable, however different aspects will appeal to different business's marketing needs. This website has been created to compare the mass SMS marketing providers available to American businesses to help them send and receive bulk text messages to a target contact list.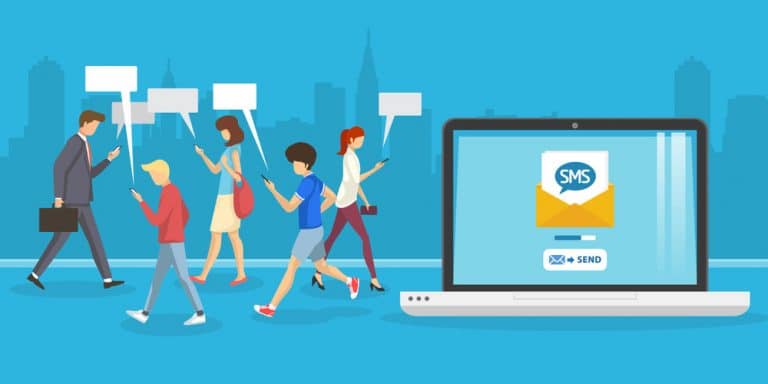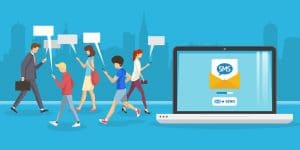 Best Features Of Mass SMS Marketing Providers
In terms of service related features offered by SMS gateway providers, the delivery of the text message through onshore and offshore networks is a huge factor. Some providers will offer delivery within the US through their gateway software, whilst some providers offer this as an optional feature. A business wishing to send SMS messages globally, must be aware of the gateway capabilities of that SMS provider. Some providers may utilise American mobile telecommunication providers to get their message across (direct route), while others will use a hybrid route, using both American and offshore telecommunication networks. Thus, a business must understand the differences in these methods and the price variations.
Upon investigating the software that is needed to utilise text messaging as a communication channel, mass SMS providers use a developer API (Application Programming Interface). This API enables a set of functions and processes which enables access to a range of operating systems. What providers usually offer is a web-based platform or "Web SMS". This is where businesses can then integrate the developer API with the existing systems, including Outlook Mobile Service, Online SMS, or Email To SMS. This is highly effective, as no complicated software needs to be downloaded. A business simply needs a device that has access to the internet.
With this sophisticated software, businesses are able to send MMS messages, which means both photos and videos are able to be distributed in bulk volumes. This is a highly effective form of marketing, as recipients can view graphical messages clearly and easily. Additional data rates may apply for MMS capabilities.
Businesses can upload bulk contact lists and group or merge phone numbers together to organise where their marketing messages are going. Many mass SMS marketing providers will provide a cleaning service which will analyse the mobile numbers uploaded and delete ones which have errors or are no longer in use. This will diminish any likelihood of unsent SMS messages. A businesses can then be confident in personalizing their messages to different contact groups and send bulk text messages accordingly. Recipients will have the ability to text STOP if they do not want to receive text messages in the future.
Other values SMS features include assessing the effectiveness of the SMS campaign through keywords in response, and delivery reports. This enables businesses to assess text message replies and view the open rates of their bulk SMS messages.


Overall, this SMS comparison found that ClickSend offered the most valued range of features for Ameican businesses. This was closely followed by TextIt, Wholesale SMS and SMS Central, which offer a good range of features and great value for money.
Learn more about ClickSend's SMS features by exploring our ClickSend review or visiting their website.
View Review >>Visit Website >>
SMS Pricing Comparison – Value For Money
The prices offered by mass SMS marketing companies is always a major consideration when comparing the features offered by these providers. One must consider not only the pricing schedules of the SMS provider, but also what these prices can get you, and the reliability of the text message service.
The review on the top SMS marketing providers found that the charges per SMS varied significantly. From the cheapest SMS provider to the premium text message companies, the prices varies around 30%. The comparisons found that WholesaleSMS was regarded as offering the cheapest prices. This was followed by SMS companies such as SMSTech and ClickSend. Direct SMS offered a good mid-range value, whilst a provider like Clickatell was considered a premium provider.
Businesses should note whether or not the provider offers a price match guarantee, and whether the provider offers a free trial. ClickSend is an example of a highly valued mass SMS marketing provider which offers both of these features.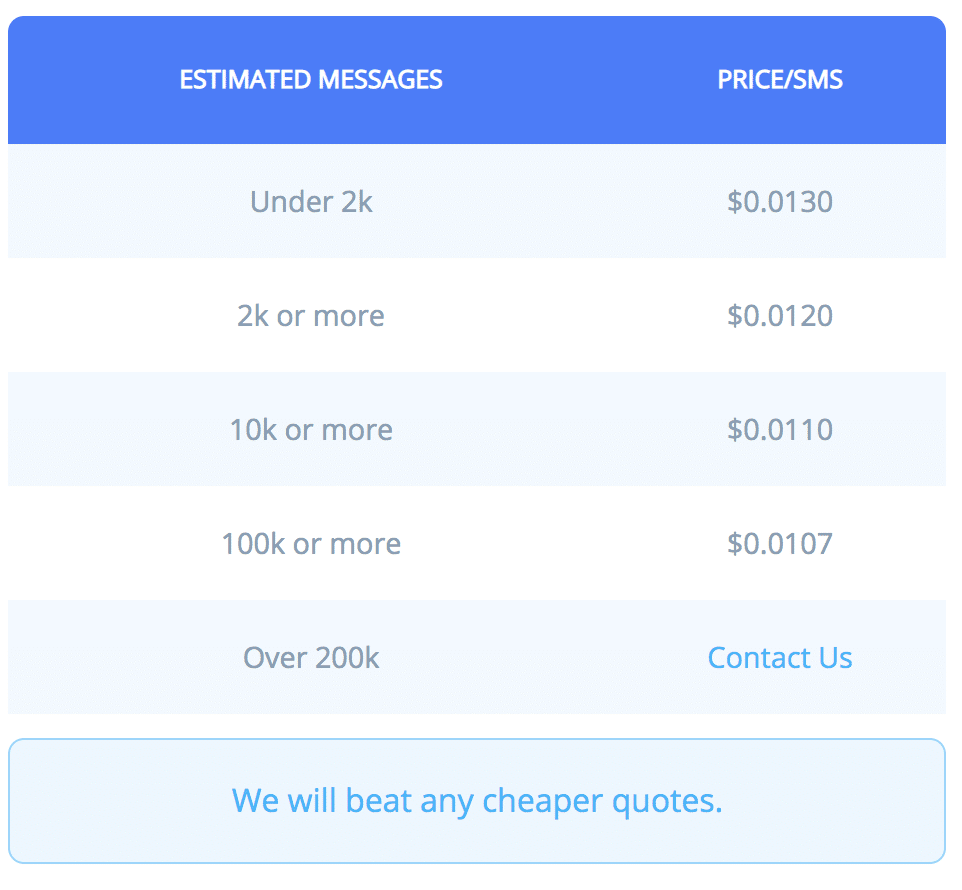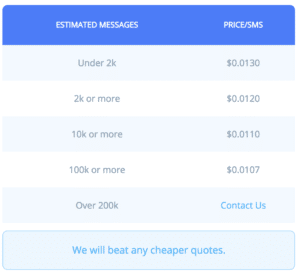 Another factor to consider is the pricing schedule offered, as well as the payment methods. Some SMS providers offer pre-pay or pay-as-you-go pricing schedules, whilst others offer a post-pay method. Businesses must consider what method would work most effectively for their SMS marketing needs. Additionally, the business must consider whether there are monthly or recurring feeds for extra features including dedicated numbers, short codes, and inbound SMS messages. Some providers also have set up fees and expiry dates on their SMS credits.
The rating on each SMS provider investigated in shown in the graph below.
Reliability & Latency Offered By Mass SMS Providers
Reliability is at the upmost importance when considering a mass SMS provider for any business. A business must be assured that mass text messages are sent successfully, and to the right recipients at the requested time. This is particularly important for SMS marketing campaigns which are time sensitive, or for immediate alerts and reminders.
Both reliability and latency (timeliness) can be measured by a level of uptime guarantee offered by the provider. Most mass SMS providers reviewed provide an SLA uptime guarantee of 90% or above, which is highly reassuring to know that the systems and networks will be available almost 100% of the time without fail.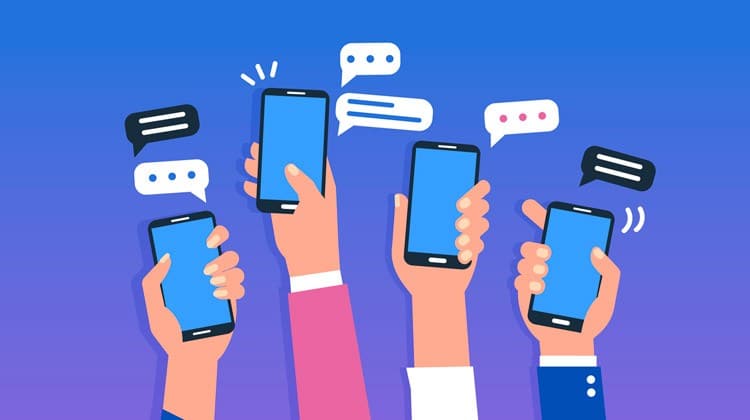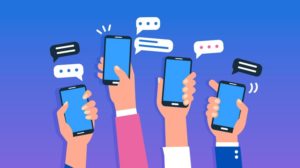 As shown in the graph below, ClickSend, SMS Central and SMS Global all have an extremely high rating when it comes to reliability and latency. In saying this, as the SMS providers all have a high uptime guarantee, all should be considered in a business's decision making process.
Customer Support Services Offered By Mass SMS Providers
When reviewing the customer support services offered by the mass SMS providers, it was found that the various support services included a phone number, email address, free trials, online chat functions, forums, as well as compliance and privacy policies.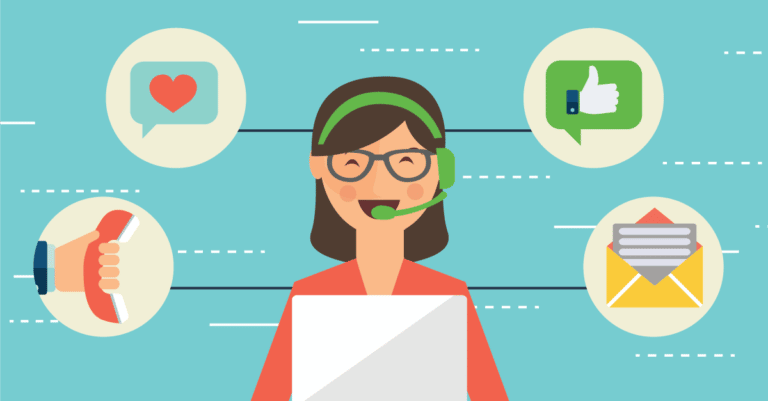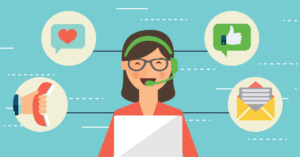 After investigating the top mass SMS providers in America, other than WholesaleSMS, every company offer dedicated phone numbers during business hours, as well as an email support or online form. Some providers even offer an online chat function, which is highly effective for immediate responses. Many websites also include a FAQ section, support centre, video tutorials, and link to social media such as Facebook and Twitter.
Providers such as ClickSend also offer a free trial period which is a great support service as businesses are able to try the SMS services, and get their questions answered before committing.
Most SMS providers also state that they are anti-SPAM compliant, and have their own privacy policies listed on their sites. This assures businesses that any data uploaded to their SMS softwares will be kept confidential and safe.
In terms of customer service provided by the leading mass SMS marketing providers, ClickSend offers the best all-round customer service. This is closely followed by SMS Central and SMS Tech, all with great ratings.
About SMS Comparison America
Comparing the mass SMS providers available in America is no easy task! Every provider has different SMS offerings at various prices using different SMS gateways. Therefore, it is important to first understand these factors in order to choose the right text message provider to suit a business's individual needs.
This independent review analyses the leading SMS providers and provides the information in a way that is easy to comprehend. The website and associated comparison tables are provided to enable businesses to navigate to the company's websites and further investigate the features and charges applied.
The team at SMS Comparison have worked within the SMS industry for a number of years in the past, therefore have great knowledge about the factors to consider when wishing to understand text message marketing. Each review on this site is based on the strengths and weaknesses of the provider within American standards.
SMS Comparison is provided to users free of charge, and encourages businesses to use the site to help them make an informed decision. There is no form of advertising found on site, however if a businesses clicks through to a provider's website, then a commission may be asked by that provider.
Should a business require more information or wish to make any comments on the data found on SMS Comparison, please contact the authors here.