What Is A Bulk SMS Service Provider?
A bulk SMS service provider is a mass text message service which specialises in IT, enabling businesses of any size to send and receive SMS (short messages) directly to target audience's mobile phones in a cost effective way. It is a user friendly way of sending bulk SMS messages in a form of an alert or a reminder, or some form of update to employees and customers quickly in just a few words. The main users of such communication are usually media companies, banks, consumer branded organisations, and entertainment companies. Text message marketing is also widely used by small and medium sized enterprises such as dentists, physiotherapy or doctors as reminders or alerts as a means of communications.
Software Used By Bulk SMS Service Providers
When dealing with bulk SMS service providers, there is no additional software required. The business simply needs access to the internet (e.g. a web-enabled computer) in order to communicate with the bulk SMS gateway provider and ensure that their mass SMS messages are disseminated promptly. The bulk SMS service provider will have developed a reliable software package for sending and receiving bulk SMS. This enables the ability to add mobile phone number groups that can be managed efficiently, using either a text file or CSV file system.
Most bulk SMS service providers have sophisticated software with SMS phone number cleaning services. This service will analyse the mobile number groups and delete any duplication or unauthorised numbers and validate them before sending text messages. Additionally, SMS messages can be scheduled to a desired time, day, or month, and text messages will be distributed using national and international telecommunication networks.
Most bulk SMS providers have the standard application program interface (API) to allow program designers to add a text messaging service to programs such as FTP, SMPP, HTTP and Email.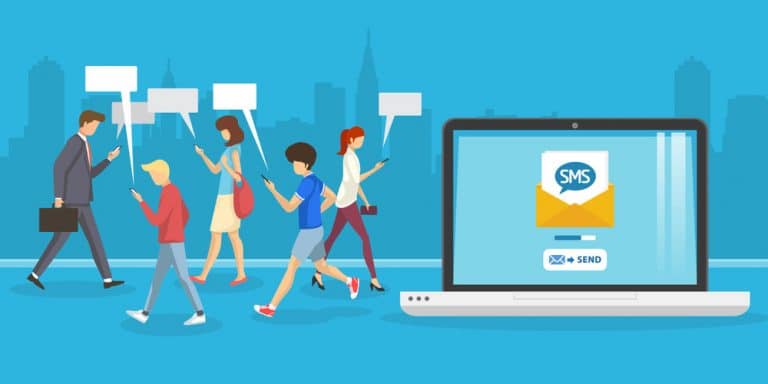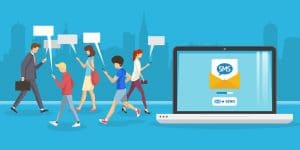 Bulk SMS Service Providers Comparison
Based on our mass text message review and comparing the top bulk SMS service providers available to American businesses, it is found that ClickSend offers the best value in terms of features, customer service support, and reliability in a cost effective manner.
Based on all the network availability, credit functionality, service support and much more, ClickSend is the best bulk SMS service provider as they offer:
The same service whether small large, medium or small organisations
Offer a cheaper price compared to many equivalent competitors
Provide a price match guarantee
Features such as developer API, MMS, Web SMS platform, Email to SMS, and Two-way SMS communication
100% up-time SLA guarantee
American 24/7 customer support service phone number
Direct telecommunication carriers as well as global carriers (hybrid)
ClickSend is a one-stop bulk SMS provider for all SMS marketing and mobile communication requirements. ClickSend offers a level of comfort that it is American based with an affordable range of bulk distribution schedule charges.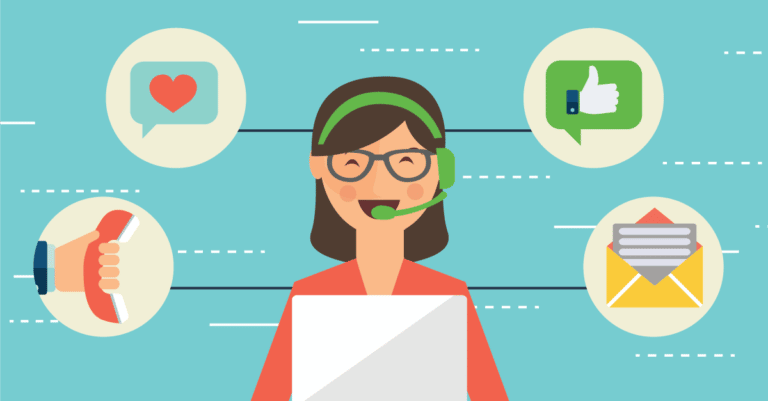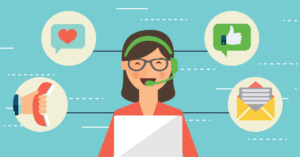 Sensible Ways Of Using A Bulk SMS Service Provider
With text messaging on the rise, businesses should utilise SMS marketing for a number of communication processes. There are a number of different ways a client can engage a bulk sms service provider to send out information quickly and effectively. Some key examples a business can utilise mass text messaging are:
For retailers to give customers a better shopping experience by updating them about upcoming sales and other key shopping updates
For schools and institutions to inform students, teachers and parents about an issues that need attention
For sporting events whether they are big or small, SMS is a very effective way to coordinate an event from all perspectives
For businesses who offer trade shows, exhibitions or announcements, text messaging to let people know when and where an event activity will take place.
For the health fraternity to provide approaches that offer the right support and service to deal with a large scale epidemic or an issue that is becoming endemic in society
For booking or appointment confirmations and reminders, whether for restaurants, or doctors
Reliability Of Bulk SMS Service Providers
Reliability is an extremely important factor when analysing and comparing bulk SMS service providers. From the analysis undertaken on SMS Comparison in 2019, most SMS providers analysed offer a 99% uptime guarantee for their deliverables. Whilst ClickSend outranks most other competitors, with an uptime SLA guarantee of 100%. This means that networks and software will be available 100% of the time to enable businesses to send all mass SMS messages successfully. They offer a money back guarantee if this is not met.


Additionally, the bulk SMS service providers investigated all had an anti-SPAM policy and privacy policy listed on their websites to ensure that security and confidentially concerns are alleviated.
Customer Support Offered By Bulk SMS Service Providers
It is vital that the bulk SMS service provider offers a means of contact, whether this be through a phone number, email address, form submission, or online chat. The SMS marketing providers all offered some form of contact, with either round the clock customer support, or at least customer care during business hours. ClickSend is the only provider which offers 24/7 phone numbers to countries around the glove. SMS providers like ClickSend also offer a free trial for all businesses wishing to try out their SMS services.
All bulk SMS providers have an email address to contact but some stated it could take a day or two to respond and all provided real time reporting availability. Some of the providers are overseas based while others are USA based such as ClickSend, SMS Global, BurstSMS and SMS Solutions USA.
Overall, ClickSend is ranked as the best in terms of customer care support service. To learn more about the provider, browse our ClickSend reviews or explore their USA website.
View ClickSend Review >>Visit Website >>
About The Bulk SMS Service Provider Comparison
This comparison table of the major bulk SMS service providers is presented as an easy way to be able to compare the features, prices, reliability, and customer care support of the leading players within the SMS industry in 2021.
This investigation shows the major features such as provider's technology, charges, telecommunication carriers, software, and more. It is hoped that by researching and reading the data found on SMS Comparison USA, businesses will gain a better insight into what each provider has to offer.
This website is created and continually reviewed by experts in the SMS field who do not work directly for any of the companies discussed, and no longer work within the SMS industry. The authors saw the difficulty in figuring our which SMS provider to engage with.
It must be outlined that this is a changing website as charges and features are updated all the time and should there be any features that are incorrect or the charges be incorrect, please let the authors know here and such changes will be immediately made. Additionally, if any one of the bulk SMS providers are engaged with, the authors may ask the SMS providers for a commission.