Comparing MessageBird vs SMSGlobal
When analysing the best mass text message providers that are available to American businesses in 2021, MessageBird and SMSGlobal are highly competitive. Both SMS providers offer a great range of features at affordable prices, enabling businesses of any size to utilise SMS marketing as a key form of communication with customers and stakeholders.
By utilising MessageBird and SMSGlobal's intelligent SMS API (Application Programming Interface) systems, businesses can send large volumes of text messages, anywhere around the globe, from any web-enabled device. These text messages can be used for two-way communication purposes such as:
Confirmation short codes
Appointment or booking reminders
Upcoming campaigns
Alerts
Time-sensitive messaging
SMS Features Of MessageBird vs SMSGlobal
At SMS Comparison USA, the MessageBird review and SMSGlobal review, discovered these SMS providers to offer a range of features to suit many types of businesses, including:
Two-way communication (inbound and outbound)
Multi-channel messaging
Flexible pricing options
Dedicated numbers
Short codes
Automated delivery reports
Automated messaging (for responses, reminders etc.)
Email to SMS
MMS
SMS Reseller
With these features, American businesses are able to integrate the global API system into the business's existing systems to simply send bulk SMS messages around the world.


MessageBird vs SMSGlobal Pricing Structures
MessageBird and SMS Global both have flexible pricing solutions to meet the SMS marketing needs of the American businesses. One of the best options, particularly for smaller businesses, is to go for a pay-as-you-go pricing structure. This means that businesses will only pay for the SMS messages they use (rather than paying for a set amount every month), and SMS credits do not expire. The price paid for each text message depends the volumes of text messages purchased – the larger the amount, the cheaper the price per message.
MessageBird
MessageBird is one of the cheapest providers analysed when it comes to bulk SMS. This text message provider offers prices starting from $0.005 per SMS. Inbound text messages are always free, and there are no monthly or hidden fees involved.


Discover more about MessageBird's prices by visiting their website below or reading our extensive MessageBird reviews.
MessageBird Review >>Visit Website >>
SMSGlobal
SMSGlobal is catered towards smaller businesses, as businesses can purchase as little as 1 text message at a time for $0.022 per message. This price gets lower as more text messages are purchased, and the SMS provider has customised packages for wholesale volumes.
Visit their website or view our SMSGlobal review to learn more.
SMSGlobal Review >>Visit Website >>
Reliability & Security of MessageBird & SMSGlobal
Reliability of mass text message providers is measured by the level of up-time guarantee promised by the provider. MessageBird guarantee a Service Level Agreement of 99.95%, and SMS Global offers a 99.99% SLA guarantee. This level is extremely high compared to other SMS providers, and means that the provider will be available to successfully deliver SMS messages at all times. If at any time there was a server error, both text message providers will be available to get the problem fixed immediately. Both text message providers also state that they will use the best possible routes (including American telecommunication providers like AT&T) to get the text message delivered successfully and promptly.
MessageBird and SMSGlobal have their own privacy policies in place, and are anti-spam compliant with American law an regulations to ensure that no citizens privacy is breached.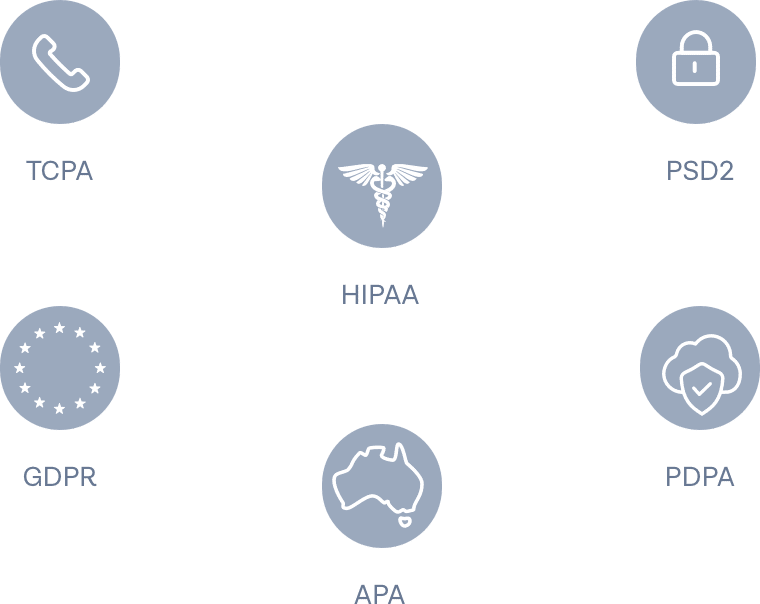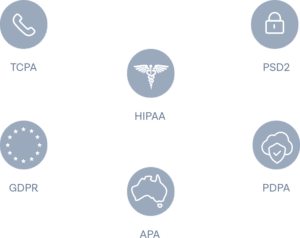 MessageBird vs SMSGlobal Customer Support Services
Both MessageBird and SMSGlobal offer 24/7 support for their clients through multiple communication channels. On their websites they both highlight American phone numbers which is available during business hours, as well as FAQ pages, case studies, online contact forms, email addresses, and even an online chat option to get prompt responses when navigating through the website.
An advantage of these SMS gateway providers is their global offices. Both providers have business offices located world wide with MessageBird's USA office in San Fransisco, and SMSGlobal's based in New York.
Customer Reviews
Based on thousands of customer reviews on Trustpilot, MessageBird is rated a 3/5, whereas SMS Global is rated slightly higher at 4/5. Both of these scores are considered high amongst other SMS gateway providers.
Being world wide SMS providers, MessageBird and SMSGlobal have a highly notable customer base. MessageBird has clients including Heineken and Uber, and SMSGlobal has customers including IBM and Microsoft (as shown below).


About SMSComparison USA
This SMS comparison website was created by experts who have had many years of experience in the SMS industry. Having retired from working in the mass text message field, the authors felt it their duty to create a simple and efficient way to compare the best SMS providers available to American businesses. This would enable individuals to choose the best mass text message provider to meet their unique SMS marketing needs.
This website was created completely independently, therefore is free of charge for individuals to browse. However, should any of the data found on the comparison tables of associated pages be incorrect, please contact the authors and changes will be made immediately.
To learn more about the providers in more detail, view our full MessageBird review and SMSGlobal review, or compare them to other leading SMS gateway providers with here.