Who Is ClickSend?
ClickSend is a global text message provider with services including:
SMS Gateway
Bulk SMS
SMS Marketing
Voice Services
ClickSend's text message gateway offers SMS messaging through a seamless integration of any web enabled computer with no set up required. With ClickSend's network system, sending mass text messages to customers, individuals or organisations is made simple.

The following key areas highlight why ClickSend is considered a leading provider in our SMS gateway comparison review.


To learn more about ClickSend, directly compare the mass text message provider's SMS features with other reputable USA providers including MessageBird, Twilio, SMSGlobal, BulkSMS, and Clickatell.
Skip ahead
ClickSend Offer A Low Priced SMS Gateway
Our ClickSend review highlights the provider as highly valuable, their charges often cheaper than other USA SMS gateway competitors that offer similar services.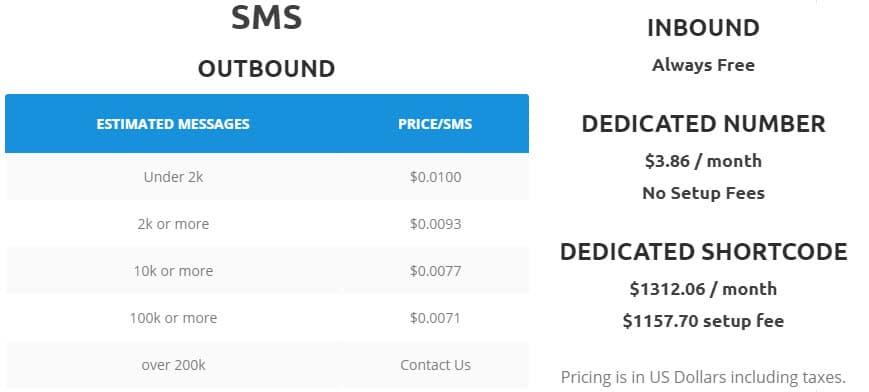 The graph below highlights how ClickSend's prices are extremely competitive in the USA, with prices between 2% to 40% cheaper compared to other major providers. ClickSend has no set up fee and there is no contractual arrangements required. There is a fee each month for having a dedicated number (such as short code). However, numerous competitors do offer this for free. Upon signing up to ClickSend, businesses must agree on either monthly or pre-payment options. Another positive feature is that no credit expiry occurs unlike a number of ClickSend's competitors.
ClickSend utilises a Carrier Direct rather than a Hybrid carrier option which uses overseas telecommunication carriers to send mass text messages. A premium direct carrier is a more reliable form of transmission but comes at a higher cost.
ClickSend Offers Strong SMS Gateway Features 
As shown in our SMS USA Gateway Comparison Table, ClickSend has a diverse range of features that beyond the basic email to SMS service. For example, it enables the ability to post onto Facebook or Twitter. These additional social media platforms allow American businesses to alert customers based on their communication requirements.
Additionally, ClickSend provides MMS capability, meaning photos and videos can be sent instead of worded texts and be delivered quickly and effectively to smartphones. Thus enabling businesses to send SMS text messages in any format to an individual or multiple group contacts.
ClickSend also provides text message reply options, enabling recipients to respond to mass SMS messages. These responses can be received by the business's email with return addresses. Overall, this enables US businesses the opportunity to provide a customised service, thus creating long-term customer relationships.
Another great feature provided by ClickSend is a system to offer text to speech, whereby voice call can be used as a substitute for a text message. The text message is converted into voice-calls via an SMS gateway facility. This can reach any mobile or landline in various languages and voices.

Free service trials are also available to first time users after a businesses signs up for the first time. When entering the website, a pop-up screen shows up and will invite you to chat online about the services and offers that are available based on your business's requirements.
ClickSend delivers a powerful web-based email to SMS services including MMS capabilities and simple text messages. The provider also has SMS reply features including e-mail to SMS replies, the ability to send replies to computer, or even block replies.
Reliability Of ClickSend As A Gateway Provider
ClickSend.com is a global SMS Gateway provider with their head office in based in Australia. They have a strong USA presence, offering a call centre service during business hours as well as a live chat option.
A big advantage of ClickSend is their reliability measure. Their reliability is reassured through a 100% up-time service level agreement guarantee. This is one of the few US SMS providers that can confidently state this point. Thus, larger American businesses can trust ClickSend to utilise web-based e-mail to SMS gateways through API feeds and send mass text messages to target audiences.
Reputation Of ClickSend As A Gateway Provider
ClickSend is a highly transparent and supportive provider, offering assistance with their phone number for business's across the globe, 24 hour email support, live chat options, and ability to communicate through Skype. An International number is highlighted within their website for overseas clients.
Having highly renowned business customers such as Uber, McDonalds, HP, Intel, and Citrix, ClickSend has a great reputations amongst these successful clients.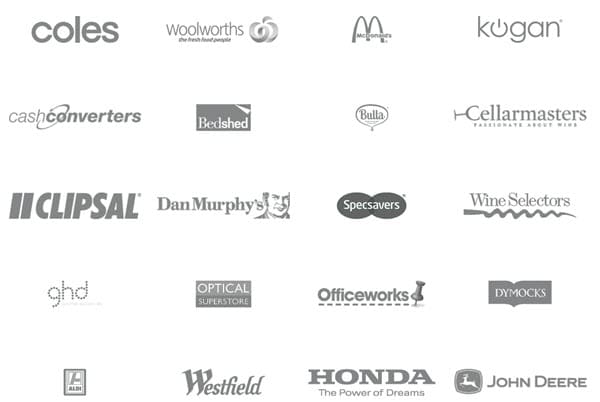 With a range of features, our clicksend.com reviews when comparing to other SMS Gateway providers in the United States, found ClickSend to be a most reputable, reliable and trustworthy. Therefore, the provider is highly rated amongst clients and peers.

Overall Review
SMS Bulk or SMS Marketing with ClickSend uses its online SMS Gateway applications and Email to SMS system which offers a simple and quick means to communicate with target audiences. Mass text messaging providers can be used for a number of communication activities including; staff rostering, reminders, alert systems, CRM or sales follow ups, and delivery notifications. At SMS Comparison, our ClickSend reviews found this provider to offer a Microsoft Outlook plugin, enabling American businesses to be able to send text messages using Microsoft Outlook through their ClickSend account. This provides efficient and effective mass text messaging capabilities to customer contact lists.
About SMS Gateway Solutions
SMS gateway is a website system that allows a business to distribute mass SMS text messages from a web browser direct to audiences within the cell served by that particular gateway.
A text message gateway enables a computer to send and receive SMS transmissions through a range of network providers. An SMS gateway provides reliability for those who require:
Timely text messages
Alerts or reminders
Private messaging
2 way communication
SMS marketing (e.g. upcoming promotions)
About This SMS Gateway Comparison Table 
The SMS gateway USA comparison table by SMS Comparison was formulated to compare the features, services, and prices offered by the range of SMS gateway providers. This was independently analysed by a group of SMS specialists who have previously worked in the field and have the expert knowledge in text message for USA businesses.
The information is presented in an easy to follow table, outlining key selection criteria that companies should know when choosing a mass SMS text message provider.
As the information comes from the providers website and not through an API feed, there is the risk data may become out-dated. Therefore, businesses should review when this page was last updated and communicate with the text message provider before signing up.
While the SMS Gateway USA Comparison Table is free for the public to use, the authors wish to disclose that some affiliate relationships do exist. However, this does not impact the rates and fees billed to the business if deciding to go with a particular provider.