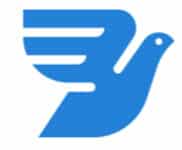 About Message Bird as an SMS Gateway Provider
The Message Bird SMS Gateway service is relatively new to USA after a sustained period of success in Europe.
Key facts about Message Bird are:
They have an office in San Francisco with headquarters in Amsterdam.
Major global customers include Domino's, Levis and Heineken.
SMS Gateway integration includes Magento and Zendesk.
They specialise in industry sectors such as Healthcare, transport and logistics and retail.

You can compare MessageBird to other text message companies based on price, features, customer service on the SMS Gateway providers comparison page.
Pricing for SMS Gateway services
The current price to send, receive and monitor a text message through Message Bird SMS gateway is comparable to other American SMS companies.
They rates in USD are:
$0.005 per outbound SMS message
Free for inbound SMS messages
$0.50 per month for a dedicated number
$0.010 per LOOKUP + HLR request
$700 per month dedicated short code
There is also a one-time setup fee of $1,300 to setup a dedicated short code. Please note that no mention of USA state and federal taxes are mentioned by MessageBird so it's best to confirm if these are additional prior to commencing any services with the SMS gateway provider.
The text message gateway does not have a setup fee or a monthly fee account but there is a contract for three months period so you cannot just use their services for a once off. This contractual arrangement does not appear with other equivalent gateway providers.
As stated above, Message Bird provides a means of sending messages through their website or API and then converting text to speech.  With this service, the clients receive a call and hear their message upon answering the call. There is a charge of 0.5c USD.
Dedicated virtual mobile number service is also available which allows clients or customers or employees to reach you anytime, anywhere by setting up your own VMN. The use of Message Bird has a monthly charge of around 50c. There is also a service to review the currency of the client contact information and whether there needs to be a clean-up of the database and thereby reduce the number of undelivered messages. There is also a fee for this service.

Features of The Message Bird SMS Gateway
The Message Bird SMS Gateway has a powerful messaging API that offers a number of innovative features such as their Chat and Voice messaging platforms which makes it one step simpler to improve the message awareness and notification between the sender and the individual though means of any mobile phone, anywhere in the world. They state that their API, dashboard, and integrations can connect to seven billion mobile phones anywhere in the world. This can be accomplished by their use of over 900 carrier connections worldwide.
Like a number of other SMS providers, this company has all the features of other gateway providers in having a web SMS platform that can be easily integrated into the client web system. It has the infrastructure to ensure that it can connect its high speed telecommunication networks to ensure the messages are promptly delivered by low cost means. They can provide both a direct carrier and a hybrid carrier usage dependent on what are the client's immediate requirements
They provide an Email to SMS service as well as a two-way SMS communications so both the client and customer so each knows what is being delivered.  They also provide Bulk SMS as well as SMS marketing services
What support service does Message Bird provide?
MessageBird has a USA office at:
2255 Van Ness Ave
STE 203
San Francisco, CA 94109
United States of America
Their nationwide contact number is +44 203 695 32 51 and they have a contact e-mail address support@messagebird.com.
The other factor that needs to be considered is that Message Birds offers no incentive to try their gateway system through a free trial, unlike a number of their gateway competitors.  They do offer real time reporting like other SMS gateway companies in USA.
So, overall, even though Message Bird has an office in California, their customer contact initiatives are limited.
Reliability of The Message Bird Text Message Gateway Services
When reviewing the reliability of this provider's gateway service, it was pleasing to note that it has a service level agreement that will offer guarantee of 99.95% uptime, which indicates their reliability in dissemination text messages efficiently and effectively. If a server goes down or another problem occurs, this provider assures the clients that they receive an alert and will action the problem immediately.
This company is very conscious about its security and privacy particularly when many of its clients are hospitals, banks and government institutions. It outlines its rules and regulatory requirements, employee-screening and data encryption to ensure security and reliability.
There are a number of significant clients of Message Bird SMS Gateway which indicate that they are a reputable company. They are also a member of the GSMA which represents over 300 mobile operators globally. On the website it shows TNT, Dominos, Levis and Heineken. Whether they are American clients is not stipulated on their website.
Final Message Bird SMS Gateway Thoughts
MessageBird has the combined benefits of a local office combined with international networks for worldwide campaigns. The company has 8.3/10 reviews from 24 customers on Trust Pilot which is one of the highest within the mass text messaging provider vertical.

With a competitive price, strong customer service and a reliable bulk SMS gateway capable of large-scale text messaging campaigns, they were the provider recommended in 2018.

About This Text Message Gateway Comparison Table and Site
As a result of prospective clients wanting to engage a reliable, cost effective Bulk SMS Gateway Provider, a group of experts in the text message service arena decided to formulate a simple to follow and understand Comparison Table. These authors produced this mass texting table and associated sites after leaving the SMS field and so felt there was no conflict of interest and so an independent, unbiased assessment of the various providers could be presented.
The mass SMS Gateway comparison table provides the most important SMS platform features, a pricing structure, customer service, reliability as well as security issues to ensure you, as the reader, are well informed as to the important aspects of selecting the right provider for your needs.
The Comparison Table and associated sites are free of charge to you. However should you use the site and then engage one of the Text Message Gateway providers then the authors will request some type of commission. As you will have noticed there is no form of advertising on the site.