What Is An SMS Marketing API?
When one researches the features and services provided by SMS marketing providers, the SMS marketing API, and the efficiency of this is always discussed. But what is an API? An API is an acronym for Application Programming Interface, which is an IT software allowing a programmer to formulate a computer program that will make it easier to send text messages to recipients in a quick and effective manner. An API may be for a web-based system, operating system or database system. Basically, it is a system that makes it easier for the programmer to gather and send information systematically. For example, the client may send an email with the text message required to be sent and the API file will give the developer an ability to copy files from one area to another without the developer have to understand the total file system operations.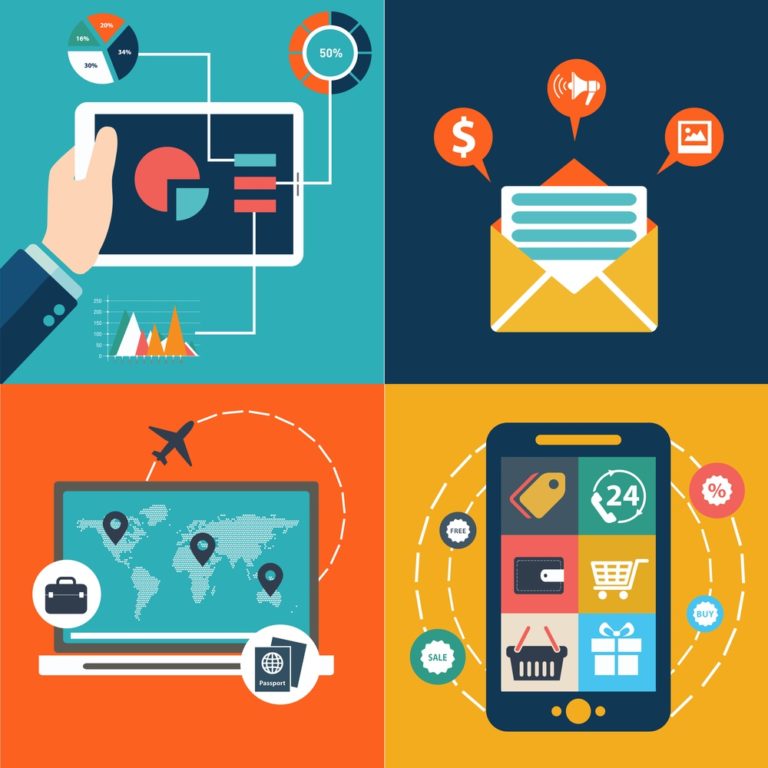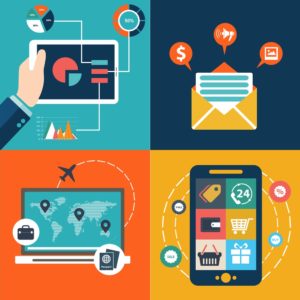 Different SMS Marketing providers emphasise that an API is more than an exchange of text and image message service (SMS MMS) but a powerful software platform to simplify the text messaging service and ensure full and reliable delivery of bulk SMS messages.
How Does SMS Marketing Work?
To start the process, the client needs to upload a file that has all the names of people that wish to be contacted. This may include the email address or the mobile phone numbers. A business must ensure that these audiences want to be conducted through the ability to opt-in, whether this be through sending short codes or sign up forms.
After this, the SMS gateway API will go through the following process:
The details are exported from an email program to the SMS marketing API platform. It can be established as an online calendar containing appointments or reminders. The data format is processed using platforms such as Google, Outlook.com, Yahoo, or iCloud. A two-factor authentication is often required.
The marketing text message can be edited at any time and a business can work out when the message needs to be sent, whether it straight away or in a few days time.
As an SMS marketing client, one can monitor the marketing effectiveness by the take up rate. Whether large or small business, such valuable information is extremely cost effective and the SMS API software has the ability to send delivery reports for analysis.
The process can be completely automated or a business can opt to manually verify each text message before it is sent to add another form of personalization.
SMS Marketing API Software Features
There is a lot that goes into sending a simple text message to a target consumer from a business's chosen system. Luckily for American businesses, an SMS marketing API software makes the process easy, and doesn't require extensive information. Reliable, customizable, and scalable to your needs, an SMS API is the way for developers to connect to an SMS gateway. This means the client can SMS-enable a website or a system process (such as an email database) to send and receive text messages through various ways.
The features of an SMS marketing API include:
Sending and receiving text messages through a reliable telecommunication carrier
Knowing which message has been sent to a given point of contact
Having the ability to receive incoming SMS from customers
Tracking messages with the time of day the message was distributed and received on the mobile phone
In the case of receiving information that a message has not been delivered, ability to take appropriate action by continuing to deliver the SMS by a certain time
Knowing it is real time delivery of inbound SMS which is great for companies that need responses from customers or staff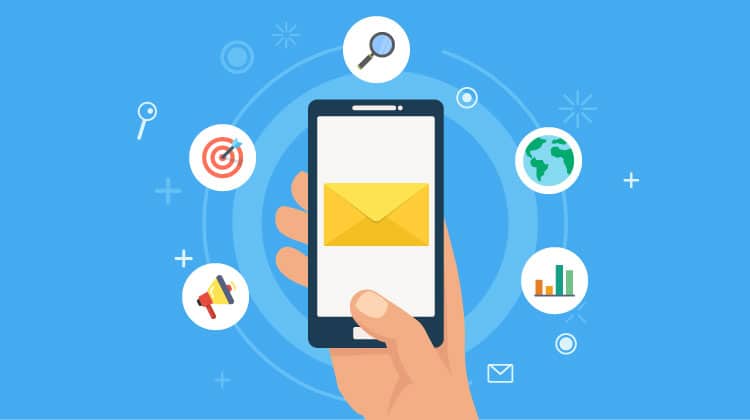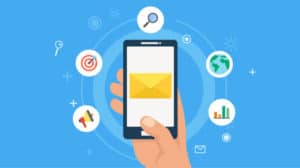 The leading SMS marketing API providers were analyzed and rated in accordance with their level of features in the graph below.
What Should You Look For In An SMS Marketing Service?
Firstly, a business must ensure that the SMS gateway provider follows the laws, regulations, and best practices around any SMS marketing activity. The SMS marketing provider must be anti-SPAM compliant and should have their own privacy policy in place for the security and confidentially of all parties involved. As the mobile marketing industry is highly personal, it is a heavily regulated communication channel, thus businesses must ensure they are following the rules to reduce the likelihood of running into trouble. For example, a company must gain permission from their audiences (in other words, enable them to opt-in), whether this be through a form, or texting a short code to a dedicated number.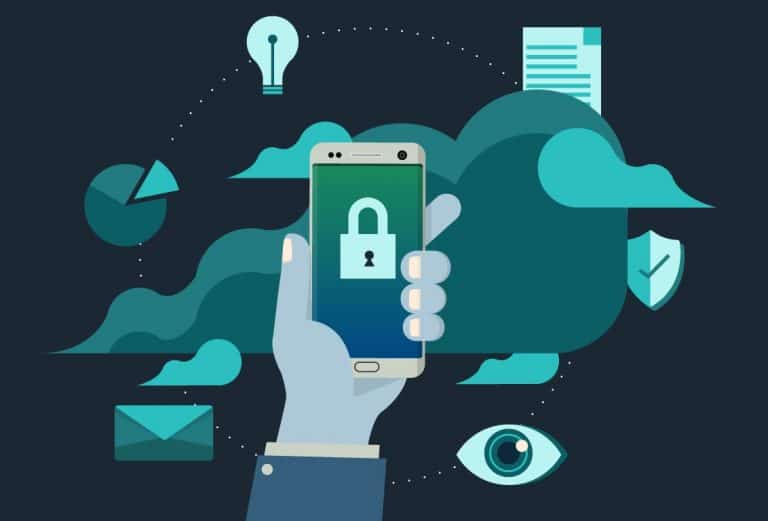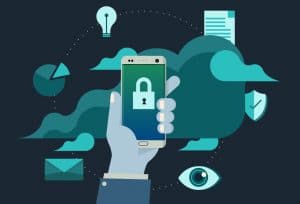 From a marketing perspective, please do not use words like 'free' unless you have a free to end user condition. All promotions and communication should include name, description, conditions and the ability to opt-out if required.
Thirdly, SMS marketing providers should have short codes, which are five digit numbers used for SMS messaging, and one should not be made to purchase but rather use the providers codes. Such services can be established for automatic replies to incoming SMS, therefore you should not be charged for inbound messages.
It is best practice for a business to track specific keywords of a campaign to gather data and analytics for measuring success. Tools like the Google keyword planner can assist with this. Additionally, a business should be able to follow the mobile phone numbers being contacted to to determine whether they opt-in and opt-out of the marketing or promotional campaign.
Overall, reliability of the SMS marketing API provider is at the upmost importance. Reliability of an SMS company can be measured by their statement of an uptime guarantee, which should be at least 98%. This will mean that the provider's success rate is almost at 100%. The core SMS providers have been outlined and rated below based on reliability.
So What's The Best SMS Marketing API?
When considering all the factors of an SMS marketing API provider, including software facilities, reliability, features, customer relations, compliance, costs, and more, it was found that overall, ClickSend offered the best SMS services within the American industry. Not only does ClickSend offer highly valuable rates for small, medium, and large businesses, but they also offer a range of services, backed up by a highly reliable system and great customer service. The provider offers a free trial to enable businesses to try out their text message API and various features. ClickSend offers features such as programmable SMS, SMS and MMS, SMS scheduling and much more. To learn more about their features, services, and costs, visit their website below or view our extensive ClickSend SMS review.
ClickSend Review >>Visit Website >>
About SMS Marketing Comparison Table & Associated Sites
This SMS marketing API comparison has been developed to provide American businesses with an independent analysis of the leading SMS providers in the United States. The evaluation was conducted by a team of experts who have previously worked in the SMS field and thus understand the difficulty of assessing the various features of each SMS provider. This review is completely independent and therefore there are no forms of advertising or bias on this website.
This service is completely free for businesses to use to enable them to make an informed decision. However, if a business clicks through to the providers website, a commission may be requested from that provider, at no extra charge to the business involved.
Should there be any parts that may be different in the SMS providers' websites then the authors would appreciate you notifying them so that changes can be made as companies change their websites and charges without any notification in advance. The author's hope that all this information is pertinent and helpful to your decision making process.