Email To SMS Marketing Provider Comparison
Email to SMS marketing providers available to American businesses offer a range of SMS features, prices, customer services, and more. Therefore, it is essential that businesses compare the leading mass text message providers to ensure that they are always getting the best deal that suits them and their SMS marketing needs. At SMS Comparison USA, our email to SMS provider comparison table offers a simple to follow structure that enables any business to compare the various features offered by the providers analyzed.
Before engaging with any email to SMS marketing provider, a business must understand why SMS marketing is effective for their business, and how it should be utilized in a beneficial way. Overall, digital marketing can be an extremely success form of communication when used correctly.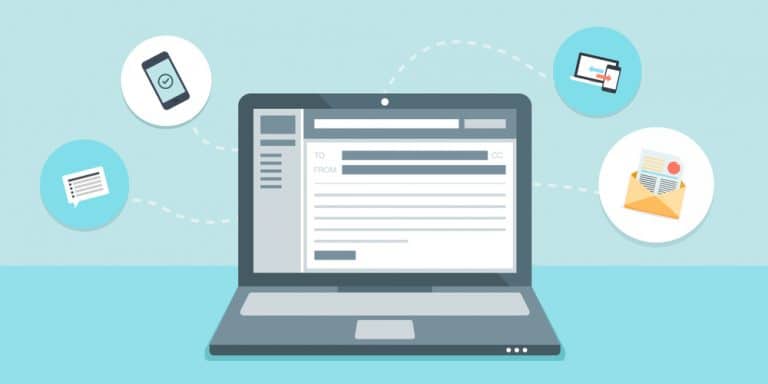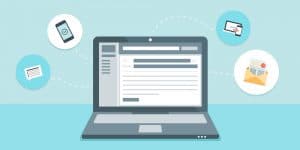 Should Your Business Use Email To SMS Marketing?
Email to SMS marketing technology is considered one of the most simple, effective forms of communication when wanting to reach a target audience in real time. Distribution of SMS messages is easy when using email to SMS systems, as it does not require any additional software to be installed into a CRM system. Email to SMS can be simply performed using a business's existing email system (whether this be Gmail, Outlook, Hotmail, or Yahoo), and can be sent exactly as a traditional email would. It is the SMS provider's job to convert that email into an SMS and send messages, whether this be an appointment reminder, alert, transactional email, or campaign message, to the appropriate mobile phone number.
This form of communication is a two-way process, meaning recipients can respond to a business's email and SMS back, which can then be received and read on a business's computer. This makes it extremely easy and effective for a business to create a long term relationship with their customers and stakeholders.
Email To SMS Marketing Features
An email to SMS marketing provider has the ability to track each SMS sent, therefore providing the ability to manage and analyze the effectiveness of the SMS campaign. Business's are able to discover whether their messages have been opened and responded to, and the type of device the message was sent to. These delivery reports are essential for a business to track their ROI and success of any campaign. These can also be exported to external programs such as Excel for easy analysis.
Many SMS providers also offer cleaning services. This means that once a business uploads their contact list of phone numbers, the provider can go through each number, reformat them if necessary, and delete any inaccurate numbers (such as old numbers or land lines). This will ensure that no SMS message sent fails to deliver. Some email to SMS providers also offer automatic opt-out options for their clients with free access to their pool of shared virtual reply numbers.
Other beneficial features of email to SMS include:
Message scheduling and auto-replies
Personalization
MMS capabilities
Ability to send payments and transactions
Drip campaigns
Overall, based on a comparison of the SMS features provided by the top email to SMS marketing providers, Wholesale SMS offers the widest range for American businesses. This is closely followed by ClickSend, who is one of America's leading SMS gateway providers. A scale of the range of features is shown below. If a business wishes to explore Wholesale SMS further, it is recommended that they visit their website for more information.
View Review >>Visit Website >>
Cost Of Email To SMS Marketing
Email to SMS marketing providers will charge based on the number of messages sent (often on a monthly basis). The larger the volume of SMS distributed per month, the lower the cost per email or SMS.  Many SMS providers charge using either a pay-as-you-go schedule, or a pricing plan.
Overall, Wholesale SMS offers the cheapest rates per text message. This is closely followed by SMS Broadcast, and ClickSend. The number of SMS messages purchased can vary from 500+, 10 000+, 100 000+, 500 000+ to 1 000 000+ messages each month, and charges per text message will change accordingly.
For low, medium, and high volumes, it is very evident that WholesaleSMS offers the cheapest rates when comparing to the other competitors. ClickSend and MessageBird follow with an approximate 10% more than the cheapest offer.
The graph below shows the 5 competitors analyzed, displaying our rankings out of 100 for their value for money in terms of email to SMS marketing services.
The price differences show that some Email to SMS marketers are inclined towards lower volume distribution while others offer better rates when it comes to a text message larger distribution. Therefore, any potential client must check the prices for their level of service required.
Reliability Of Email To SMS Marketing Services
Having an amazing set of SMS features and prices is one thing, but an email to SMS marketing service must also be reliable. A business needs to be assured that their emails will be converted into SMS messages and be delivered to the correct mobile phone successfully and on-time. This is particularly important for time-sensitive text messages such as alerts, appointment reminders, password verifications, two-way text messaging and much more.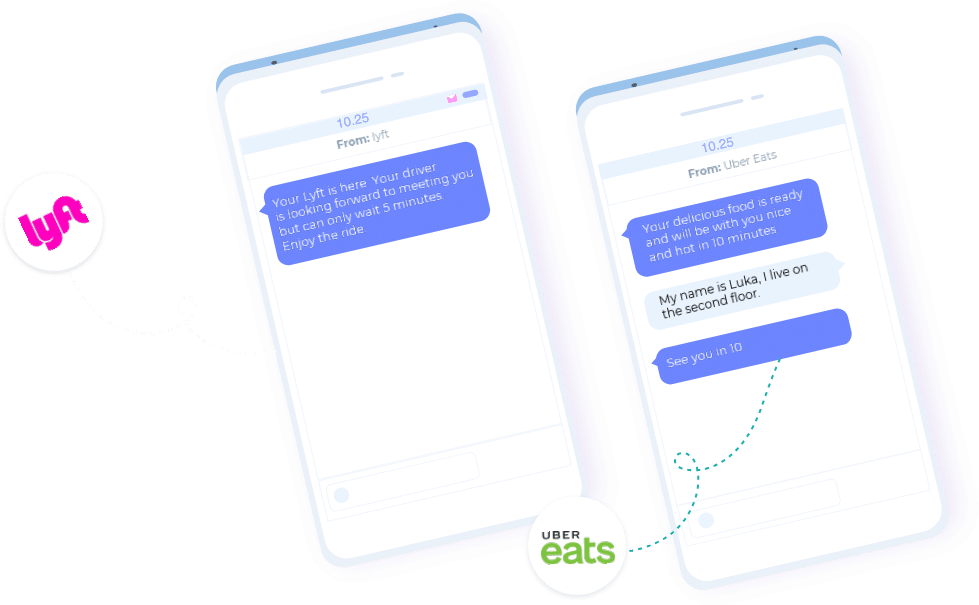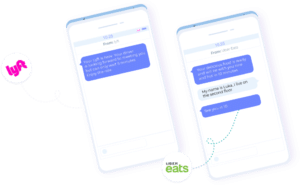 Therefore, the companies investigated were compared in terms of their SLA up-time guarantee. An SLA agreement of 99%-100% will ensure that the SMS service will be successful at all, if not most of the time. Another way that reliability is measured is investigating whether the SMS marketing provider has a money back guarantee. This will ensure that if messages are unable to be sent, or the client is unhappy with the level of service, they will receive their money back. All the five major companies compared in this email to SMS provider review indicated a high level of reliability and reputation within the industry.
The reliability of each provider was given a score out of 100 and and shown in the graph below. It was found that the top SMS providers in terms of reliability were ClickSend and SMS Broadcast, followed by Clickatell, Wholesale SMS, SMS Tech and Direct SMS.
About This Email To SMS Marketing Comparison
To make life easier for potential marketers who are want to use an efficient and effective Email to SMS distribution system, this SMS comparison table was created by experts who used to work in the SMS field. These experts understand the difficulty when comparing the features, prices, and other various aspects of SMS gateway providers available in America.
As the information in this comparison table were found on the providers' websites, the data should only be used as a guide, as the SMS prices and features are subject to change without notice. If the information is found to be outdated or incorrect, please contact the authors and amendments will be made immediately. The authors will not take any private information.
All comparison tables are provided free of charge, however a commission may be provided from an SMS company's site if a business clicks through to their website and engage with their service. There are no other forms of advertising on this site and the authors have made price, key features, reliability and reputation the key elements that have led to the recommendations made on the site (not any commission levels).