The Best SMS Marketing Services In USA
SMS marketing services (or text marketing services) have become increasingly popular for USA businesses in 2021, particularly as the two-way communication platform enables businesses to directly communicate with their customers on a personal level. With the help of SMS marketing providers, businesses are able to send and receive mass volumes of text messages to mobile devices within seconds. Averagely, text messages are opened within 3 minutes of being received, thus being a highly effective form of communication, particularly for promotions and text message reminders. The rise of text messaging is becoming highly apparent in today's modern society, as disclosed in our article.
This type of text messaging service can be used for a number of purposes. Key communication forms include:
Alerts and reminders for appointments and bookings
Promoting upcoming events, products, or services
Confirmations or verification codes (including short code)
Organising staff rostering
Product or service receipts
There are a number of SMS Marketing companies  available in USA that offer a range of SMS features. Reviewing a number of credible, long serving providers, the list was condensed to organisations such as ClickSend, DirectSMS, SMS Broadcast, SMS Tech and Textit.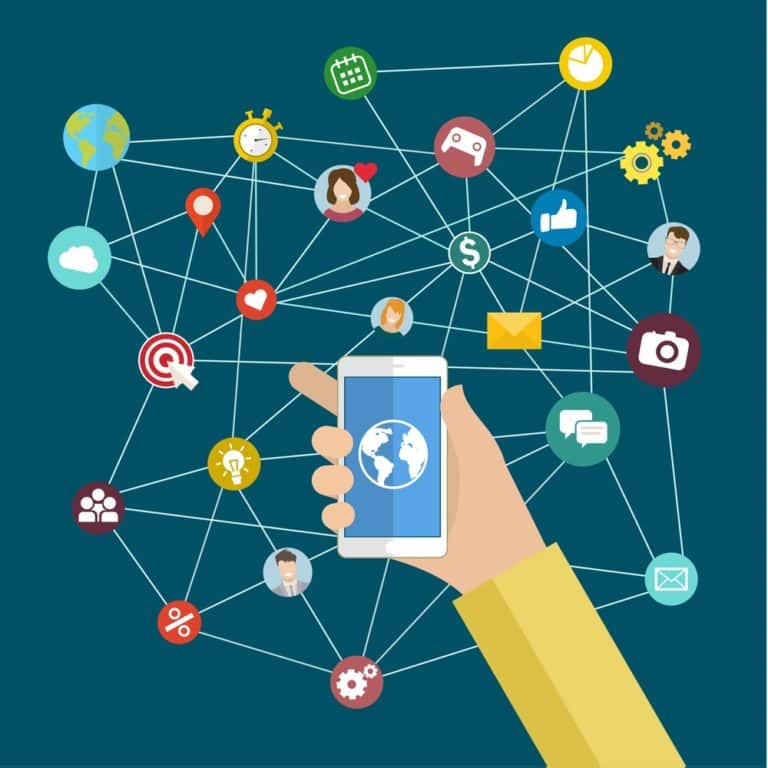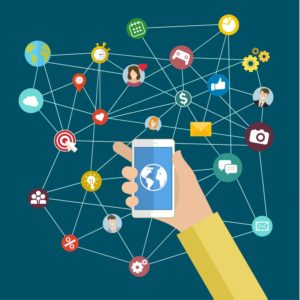 Unlike traditional forms of media such as print, TV, radio, or even email, SMS marketing tools has become a great advertising channel to reach target consumers. Although initially it was considered a form of spam as some advertising companies purchased lists and sent unsolicited content to people's mobile phones, government guidelines are now in place to help mobile phone users to stop such SMS advertisements when not requested (throughout opt-out and text stop functions).
Learn more about how text marketing works, the benefits, and how to conduct successful SMS marketing campaigns by visiting our 2021 guide below.
Features Of SMS Marketing Services
There are a number of significant features that are worthy of mentioning that reach customers using online platform tools offers by SMS marketing services. In summary, mass text message providers:
Require no additional software or complex dowloads – simply utilising existing email applications or business platforms
Provide a powerful API platform that is able to deliver SMS messages to large volumes of contact lists within a short period (within seconds but at the latest minutes)
Ability to handle large volume of SMS using a reliable telecommunication network carrier (including T-Mobile, Verizon, and Sprint)
Offer services such as Email to SMS, WebSMS, or 2-Way SMS, Text To Voice
Reporting, delivery receipts and URL tracking
Keyword targeting and tracking
Personalizaion of text messages
Privacy options that provide details into a campaigns ROI
The integration of SMS distribution into a company's CRM, eCommerce or business application with a global API makes the SMS process effective and efficient from start to finish. This also will means that an SMS campaign can be integrated with other marketing channels (such as social media or email marketing) and able to provide campaign data back for cross-channel review.
Additionally, MMS (Multiple Message Service) mobile marketing is used as another mobile user communication method. It contains slideshows of images, text, audio and video as a means of communicating a product or service promoting brands by sending and receiving content via MMS application-to-person mobile networks to subscribers or sent as person-to-person.
Why Use Bulk SMS Marketing Services?
In America, SMS marketing services are a simple, cost effective means of advertising and marketing any business, whether small, medium, or large, and within any industry. Businesses should consider text message marketing as part of their communication strategy for a number of reasons. The top 5 reasons include:
Prompt distribution of SMS messages to a target audience – Text messages are delivered within minutes or, in most cases, just seconds, with many people on average checking their messages within a 3 minute time frame of receiving the message.
Notification awareness – It is almost guaranteed that recipients will be notified of the text message, as mobile phones have become a necessity in modern day society. Businesses are able to be confident that their messages will be read.
Customized to the users needs – SMS messages need to be precise and to the point, whilst being customized to the marketing needs of the target audience.
An affordable means to promote a brand – Due to the fact that SMS messages are focused on targeting, it will mean that a business are communicating to potential or current customers who are likely to take some sort of notice. This means less cost on marketing campaigns to a mass population and thereby saving marketing budgets.
Immediate updates and well-informed – SMS marketing provides information in a quick and reliable manner ensuring customers feel like they are always well informed.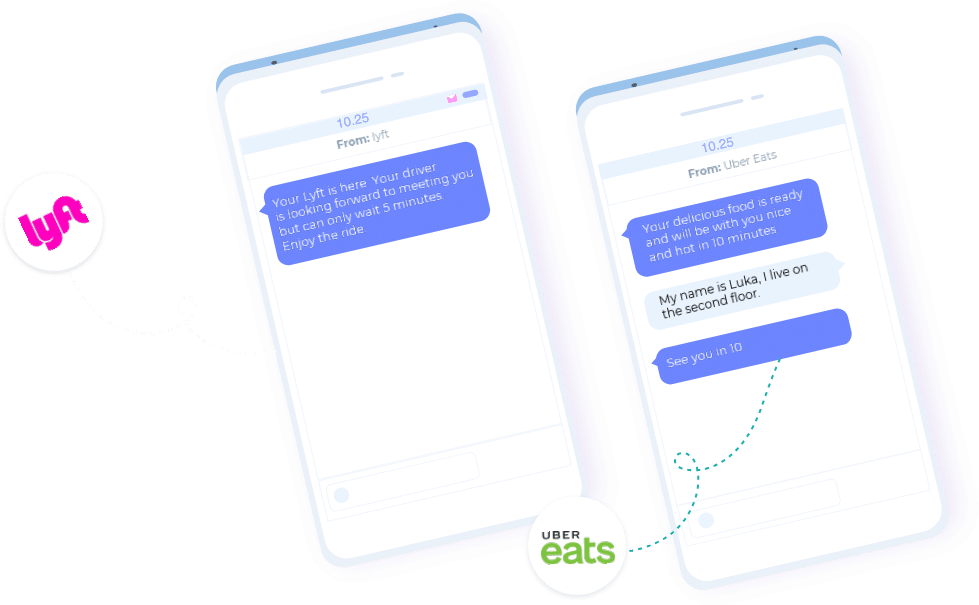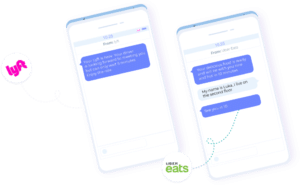 How Much Do SMS Marketing Services Cost?
Upon our SMS gateway provider comparison for USA businesses, it was found that most mass text message provider offered monthly pricing plans, with either pre-pay, post-pay, or pay-as-you-go pricing options.
Overall, ClickSend provided the best value SMS marketing services, due to their free trial and price match guarantee. This was closely followed by Wholesale SMS and SMS Broadcast. The other two providers namely SMSTech and TextIt were significantly more expensive.
Most mass text message providers examined had no set up fees, no monthly fees, and SMS credits either do not expire, or had a long expiry date.
However, for extra SMS services such as short code, dedicated numbers, long numbers, and virtual numbers, additional fees may apply.
View ClickSend's pricing plans and more SMS marketing services by visiting their website or exploring our detailed ClickSend reviews.
Reliability Of SMS Marketing Service Providers
Overall, reliability is measured by the uptime SLA guarantee offered by the SMS gateway provider. This measures how reliable their networks and infrastructure is at all times. The mass text message provider comparison found that all the major SMS service providers offered a high uptime guarantee. They avoided delays and duplication issues due to their direct use of American telecommunication carriers such as T-Mobile, Sprint, and Verizon.
On average, the SMS providers offered a 99% uptime and a sound infrastructure that would ensure their platform would be available whenever it was required. If there was some form of breakdown, the SMS providers would quickly get the networks back up and running so that messages can be sent successfully. From the analysis, ClickSend and DirectSMS were the only ones that indicated a 100% uptime guarantee or your money back.
All the providers had a data centre and delivery system housed in USA to ensure its delivery is maximised. This also meant that such data would remain in USA, which is critical for compliance with the SPAM policy and the American Privacy principles.
SMS Marketing Customer Support Services
Customer support is extremely important when it comes to SMS marketing services. The mass text message companies reviewed all had extremely effective support services available, and through a number of communication channels. The main channels in which they could be contacted are:
American phone numbers (during business hours)
International phone numbers
Email support
Online chat functions
FAQ sections
Video tutorials
Support centres
Online form submissions
Social media
Thus, SMS providers are constantly available to help current and prospective businesses for their SMS marketing needs.
About SMS Marketing Services & This SMS Comparison Site
The expert authors have delivered this SMS marketing services comparison to American businesses free of charge, and independently to assist businesses in making the right decision when it comes to engaging with an SMS marketing provider. The authors have a high level of expertise in the SMS field, having worked in the industry for a number of years. Therefore, they understand the difficulty of choosing the right SMS gateway provider.
If any of the information found on this mass texting website is out of date, it is recommended that a business contacts the authors at SMS Comparison USA, so that the corrections can be made. Should a business click through to a provider's website, a commission may be asked, at no extra cost to the business.
It is hoped that this website and mass text message comparison aids in a business's decision to conduct effective SMS marketing communication and improve their business.