SMS From Computer Provider Comparison
Upon investigating the leading text message from computer providers in this SMS to Computer Comparison Table, it was found that the best value SMS provider was WholesaleSMS. Our WholesaleSMS review found that SMS messages were able to be sent from a web browser to customers, clients and employees immediately, and at a low cost.
WholesaleSMS not only provides low cost SMS capabilities, but it is backed by a strong customer service support centre (based in Melbourne, Australia), and a range of SMS features which enable businesses to send and receive text messages in bulk to target mobile phones. Learn more about WholesaleSMS as a reliable SMS provider by clicking through to their website below, viewing our SMS review, or continue reading this article.
View Review >>Visit Website >>
What Should An SMS From Computer Provider Offer?
Having the ability to send an SMS from computer is relatively simple these days with multiple providers in USA offering various services with a wide range of pricing options. With any SMS provider, it is important that a businesses text message is delivered successfully to the right mobile phone, and on time. Having a solid connection to USA's mobile networks is essential for SMS from computer service providers.
Having clicked the go button on your campaign you want to know that your SMS has been delivered however it is also important to have information on-hand regarding delivery status of your messages, customer opt-out information (SPAM compliance) and the ability to read any replied messages. A good quality provider will offer the above features as standard, however a free trial is always recommended to ensure you and your staff can send easily and without hassle.
Features Of WholesaleSMS As The Recommended Provider
Wholesale SMS has been proven to be a popular SMS from computer SMS provider with a stable service, cheap pricing options and an industry leading product allowing businesses in the US and worldwide to get setup and send text messages within a minutes, if not seconds.
With full reporting and the ability to send single or multiple SMS, Wholesale SMS have simplified sending SMS from computer processes. A stable service and quick delivery time complement the following features:
No setup, contract or monthly fees
Average delivery time of 11.9 seconds
A 99.75% network uptime
Full reporting including opt-out statuses and non-existent numbers
Virtual number option
SMS API integration
Wholesale SMS ensures you can access their service wherever you are as long as you have an device with an active internet connection. Therefore, not only can businesses send text messages from a computer, but also from their smart phone (including Android and iOS devices), and tablets. A 12 month expiry on purchased messages gives businesses ample time to the SMS messages purchased – the more purchased at any one time, the cheaper the rate per SMS.
With a hybrid gateway (also known as grey gateway route) on offer, Wholesale SMS is able to offer a sound service at a reasonable price but utilizing the best telecommunication route available, whether this be on USA shores or overseas.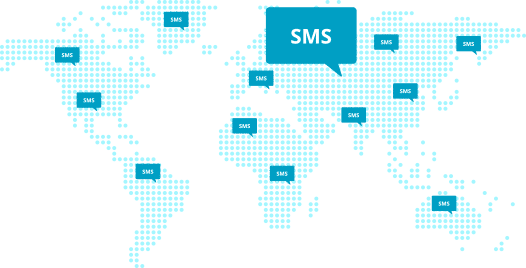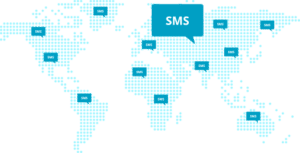 A standard SMS from a computer is still required to meet the 160 character maximum (including opt-out text), however messages can allow businesses to exceed 160 characters and essentially send two SMS messages which are joined together on the handset. Understanding these tricks of the trade are important to ensure businesses get the most out of the SMS service. Larger SMS from computer providers will gladly walk any client through the first send and provide future assistance if necessary.
Why Is WholesaleSMS Value For Money?
The core question you may be asking is how much does an SMS cost from WholesaleSMS? When comparing the leading SMS to computer gateway providers, Wholesale SMS charges the cheapest rates per text message when looking at small to large volumes purchased.
Additionally, WholesaleSMS offers no setup fees, no monthly fees, and no contracts or ongoing fees which means that American businesses are not bound by any agreement between WholesaleSMS. This provides the flexibility of either maintaining the service provided or seeking an alternative, as there is no written or documentation containing any agreement. To discover the key SMS prices provided by WholesaleSMS, view their website.
As can be seen from the graphical representation of the main American SMS providers, on a rating of 0 to 100 where the charge of the range 0 is regarded as very expensive and 100 as the most reasonable charge, WholesaleSMS has a top rating of 100, which means that based on all different volumes of messages per month, it is cheapest provider available at this point in time. Other providers who offer reasonable costs per text message are ClickSend and SMS Broadcast.
How Reliable Is WholesaleSMS? 
Our SMS from Computer Comparison Table  shows that Wholesale SMS will offer a cheaper price than other SMS gateway providers. With Wholesale SMS, businesses will be provided with a quick and reliable SMS text delivery system in the US, which will mean fast message delivery, which is nearly always a requirements of clients, customers or employees. In fact, the average delivery time is 11.9 seconds!
Reliability is measured by the service level agreement and uptime guarantee promised by the SMS provider. WholesaleSMS provides nearly 100% network uptime guarantee. Utimately, this cheap SMS provider offers the right price and a reliable software and customer service team. It includes a two-way SMS option at no extra prices as well as real-time message status and the ability to personalize text messages.
Additionally, WholesaleSMS provides full email client integration with no added software requirements. Purposed for smaller to larger sends, WholesaleSMS allows clients to simply drop the mobile number of target audiences using a simple email to SMS format. If a business is interested in returns sent from customers, clients or employees, then WholesaleSMS allows businesses to view both 'sent' and 'received' messages via the chosen email system. SMS gateway providers support email systems such as:
Gmail
Outlook
Hotmail
Yahoo
iCloud Mail
AOL mail


Thus, with full reporting and the ability to send single and multiple SMS, WholesaleSMS have simplified sending SMS from a computer. A stable service and quick delivery complement its range of quality features.
Based on the graphical representation below, it can be seen that WholesaleSMS does rate 100 out of a 100 for reliability of its services. However, all email to SMS providers rank well in terms of reliability due to their high level of service. Therefore, when selecting an SMS provider, businesses can be sure that their SMS marketing campaigns will be delivered and received successfully.
WholesaleSMS Reputation In The SMS Industry
When compared to other competitors in the SMS industry, WholesaleSMS is a relatively new player in the American market which may be a concern. However, it is believed to be run by the owners of MessageMedia which is one of the country's largest premium SMS providers.
Another issue is that credits only last for twelve months unlike the other competitors who have unlimited credit availability. In saying that, this expiry period on purchased SMS messages still gives businesses ample time to use the data and the more SMS text messages purchased, the cheaper the rate per SMS.
Based on the graphical representation of comparisons of the major SMS from computer providers, it rates very low from a reputation aspect, however it should be noted that over time, this reputation level should increase as more American businesses utilize their text message services.
About This SMS From Computer Provider Comparison
Our SMS from Computer Comparison Table was created to identify and compare the services and product range offered by different SMS Providers in USA. This information has been collated from reviewing the providers' websites and producing in an easy to follow tabulated format.
The information provides a simplified, easily readable and schematic view of key criteria required in selecting a SMS from computer provider, such as message distribution costs, network availability, composing online to single and bulk recipients, credit availability, service support and so on. However, it should be stressed the information on the comparison table should only be used as a guide as prices and features may be updated at any time from the SMS providers' websites without prior notification. If the information found on this site is out of date, please contact the authors immediately.
This independent review and comparison site is provided for free and there are no forms of advertising found. However, a commission may be given from a provider's site if a business clicks through their website and engage their services.
It should be stressed that the comparison table has being manually formulated and analysed providers' websites may change their prices and features without notice so it is recommended that readers should double check prices and features prior to purchasing these SMS products.