Messente – Top Mass Texting Provider USA
Messente is a global SMS API provider, offering 300+ million business-critical messaging services through an integration of over 800 mobile networks around the world. Messente is based in Estonia and is part of the Mobi Solutions Group, with a passionate team of mass text message experts, to help businesses grow on a global scale by securely connecting people and services.
As a highly reputable technology company, Messente offer 24/7 support, with a 98% delivery rate to almost 200 countries around the world. The SMS gateway provider enables businesses to connect with their customers, staff members, and stakeholders in real-time, using a single platform.
With top SMS services such as two-way communication (inbound and outbound SMS messaging), user verifications through short codes, and omni-channel messaging (including Viber integration), businesses have the ability to utilise Messente's services to successfully and easily integrate SMS marketing into their existing business platforms.
To learn more about Messente's services, visit their website below, or continue reading our full SMS review.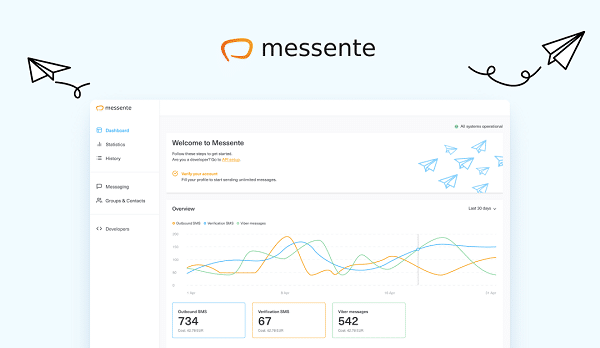 Skip ahead
Messente's SMS Gateway API Features
Messente is a leading mass text message provider, working to connect service to people through the simplicity of sending secure SMS messages and PIN codes for businesses in over 190 countries around the world.
With growth and security at the forefront of the SMS provider's services, Messente offer a global SMS API, enabling businesses to deliver critical marketing messages and time-sensitive notifications to their target customer's mobile phones. Types of SMS messages include:
PIN code verifications
Two-factor authentication
Transactional confirmations and receipts
Appointment reminders and other time-critical notifications
Two-way SMS communication
Therefore, through their integrated SMS campaign tools and partnerships with over 800 mobile networks globally, businesses can conduct successful SMS marketing communications through omni-channel messaging.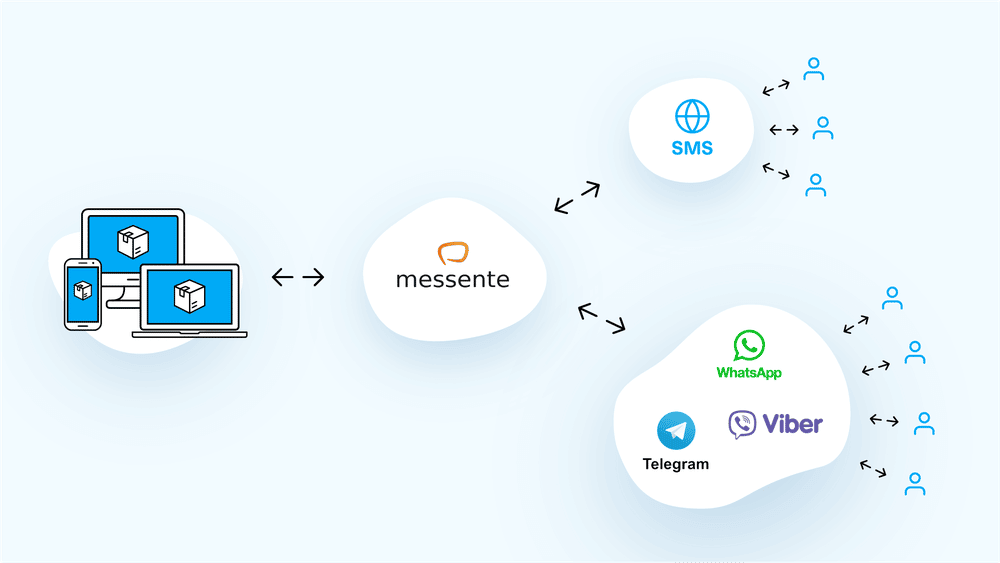 Other key SMS features offered by Messente include:
Smart adaptive routing for the quickest available channel
Developer-friendly API for scalability
Complete analytics including real-time reporting, SMS tracking, historical campaigns and an online platform
100% free 24/7 customer support
How Much Does SMS Cost With Messente?
In terms of SMS pricing, Messente offers a range of pricing options, depending on the country that you would like to send messages to, and the volume of messages sent per month. Messente offers a pay-as-you-go monthly pricing plan which customizes each business's plan depending on the various factors. To work out the cost per SMS for your business, feel free to use their online SMS calculator, with an example estimate shown below.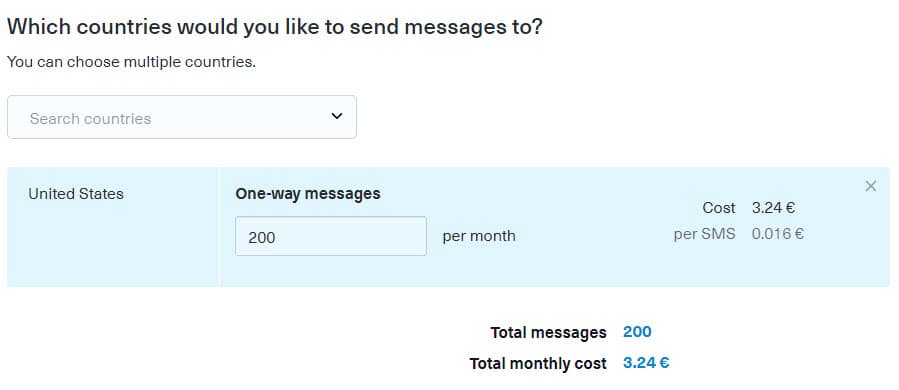 On average, Messente's cost is USD$0.019 per SMS, however, as mentioned, this will depend on the type of SMS, where the SMS is being sent, and the volume of messages required. Messente promises that there are no monthly fees, commitments, or licensing fees, therefore businesses can be assured that they are always paying for the exact amount of SMS messages they require each month.
Thus, with secure access, a range of SMS features, round the clock customer support, and the ability to send SMS texts on a mass scale around the globe, Messente offers great value pricing when it comes to their SMS API services. Overall, Messente's pricing schedule is highly reputable amongst the other SMS providers compared, as shown below.
Messente SMS Gateway Reliability & Latency
With global partnerships of over 800 mobile networks, Messente offers a highly reliable SMS API gateway, which enables businesses to scale their communications effectively, whether that be SMEs, or large enterprises. Messente's smart routing algorithms means that they are able to determine the fastest available channel for rerouting or final delivery to the end user's mobile device. This high level of latency works in conjunction with the the SMS provider's SLA up-time guarantee of 99.8%, meaning that most, if not all mass texts will be delivered successfully.
Messente is undoubtedly a highly reliable SMS provider, offering time-critical messaging services with a high level of security, offering one-time pins and authentication passwords to ensure that businesses and their customers are able to work and communicate efficiently.
As a global mass text message provider, Messente adheres to a privacy policy and a data handling policy, which ensures that all customer data is protected.
Messente is trusted by many large corporations world wide, including Volvo, DHL, Ferratum and more.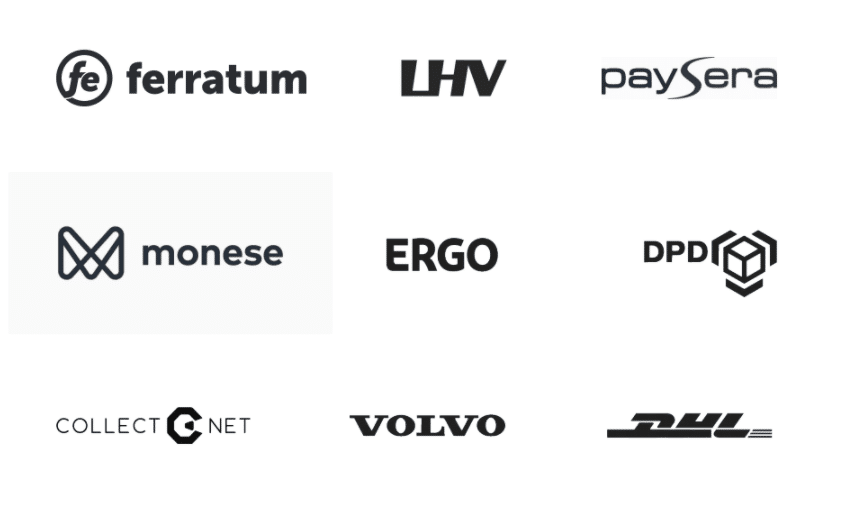 Therefore, with this high level of reliability, latency, and reputation, Messente ranks very well when compared with other major SMS gateway providers. Businesses can trust that Messente will provide the reliable respective solutions to conduct successful SMS marketing and communication from business to target audience.
Help & Customer Support Offered By Messente
Messente is well-known for their dedicated staff of SMS experts, with 24/7 customer support for all new and existing customers. With over 1,000 clients in countries around the world, Messente offers an online messaging platform through website, which can be used to live chat to any of the experts at any time. Alternatively, the SMS provider offers an online form on their contact page, or an email address: sales@messente.com.
The SMS gateway provider also offers a range of resources online to assist businesses in conducting a successful SMS campaign, including FAQs, guides, webinars, case studies, blogs, and more. Additionally, the SMS company provides online resources and document for developers when looking to scale their API services.
In addition to their website, Messente enables businesses to communicate and connect with them effectively through social media platforms such as:
Overall, whilst Messente does not have a contact phone number (unlike some other SMS providers), they offer a range of online services which businesses can use at any time they wish. Thus, when comparing the customer support services of Messente to other providers, they are still ranked well.
About SMS Comparison USA & Mass Text Providers
With hundreds of mass text message providers available to USA businesses, here at SMS Comparison, we understand the difficulty of choosing the right SMS provider for your business. Thus, our goal is to provide unbiased, trusted information and comparisons on the top SMS marketing providers in the industry.
Our mass text message comparison table 2021 compares the various SMS services, features, SMS costs, and more factors of the leading SMS providers around the world. The data is presented in a simple and easy to understand manner, to enable American businesses or any size to engage with the provider that will lead them to success.
Please note that any information found on this website is subject to change, and data such as prices and features should be checked on each of the provider's websites before engagement occurs. If any of the sourced information is wrong or outdated, please contact the authors and changes will be made.