About Us
At SMS Comparison USA, we have the mission to provide a simple and effective way for businesses to compare SMS providers available in America. With a wide range of SMS gateway providers who offer a variety of mass text message services at differing prices, we understand the difficulty of choosing an SMS provider that will suit your business needs.
Therefore, it is our objective to educate American businesses on the SMS industry, providing insights into the differences between premium SMS gateway providers and cheap SMS companies, and the advantages and disadvantages to conducting SMS marketing behaviours.
Our SMS provider comparison tables compare SMS features such as bulk SMS, Email to SMS, two-way SMS, and much more, as well as the pricing plans available. We also disclose the level of security and reliability, the availability of customer support, and provide examples of customer reviews. With this information, businesses are able to make informed decisions and conduct successful SMS marketing campaigns. Our core SMS comparisons are listed below:
This website is provided to businesses to use and explore freely. If you choose to click through to a provider's website, a commission may be asked from the SMS provider, at no extra charge to your business.
It is our priority to ensure that all data and information displayed on this website is correct and up-to-date. If any information is incorrect or you have any other feedback, please feel free to contact us. Thank you for taking the time to explore our website, we hope that your SMS marketing journey is a success.
Principles Behind Our Vision
Innovation & Technology
We are constantly exploring the SMS industry to identify the newest trends and provide up-to-date and innovative text message solutions.

Business Customers
Our core focus is to provide American business with the best quality information to make informed decisions when choosing SMS solutions.

Teamwork
Our passionate team consists of specialists who have had many years of experience in the SMS industry and work collaboratively to achieve success for your business.
Senior Management Team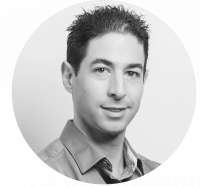 Justin Grossbard
Chief Executive Officer of SMS Comparison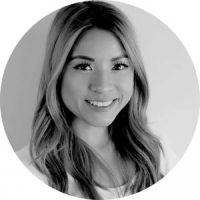 Min Lew
Managing Director of SMS Comparison
Company History
July 2014

SMS Comparison concept created based on the next to compare text message providers.

August 2014

Website launched with initial SMS comparison charts for Australian users.

March 2015

Website becomes responsive for a seamless desktop, table and mobile device experience.

December 2015

New pricing charts created to easily compare SMS providers based on prices at different volume rates.

April 2016

Company individual reviews created to verify information shown on the SMS comparison charts.

September 2016

SMS Comparison featured in Noobpreneur focusing on how SMS is part of the marketing mix.

January 2017

Enhancements made to the site focusing on site speed and WordPress enhancements

March 2017

Site receives of 2,500 sessions each month with record sign-ups to recommended providers.

October 2017

New charts added so that the site focuses on bulk, gateway and SMS marketing services.

February 2018

SMS Comparison featured in Mashable focusing on how text messaging fits into companies digital strategies..

November 2018

Exclusive charts designed to make is easier to compare the features of the major SMS providers.

February 2018

SMS Comparison expands to the UK with a new smscomparison.co.uk website launched with GBP prices.

April 2018

A feature in Dynamic Business featured the website discussing the true value of text message marketing to businesses

December 2018

New USA website launched to help compare United States text message providers with USD prices.

February 2020

Record sessions across the UK, USA and Australia with over 5,000 sessions recorded from business SMS users.

March 2020

New chart design with responsive units to make it easy to compare providers on desktop and mobile devices
Workspace