Comparing MessageBird vs Clickatell In 2021
MessageBird and Clickatell are SMS gateway providers with a high reputation amongst worldwide businesses. The mass text message providers use sophisticated global API systems that can integrate into any web-enabled device to coordinate two-way communication with business and consumer.
SMS providers offer a range of features which authorises the ability for businesses to send and receive mass text messages, and monitor real-time delivery reports to analyse the rate of response. Text message communication is extremely important to ensure targeted messages are received successfully by the end user. Businesses should utilise SMS marketing for sending:
Booking confirmations
Short codes
Alerts and reminders
Promotional campaigns
Staff rostering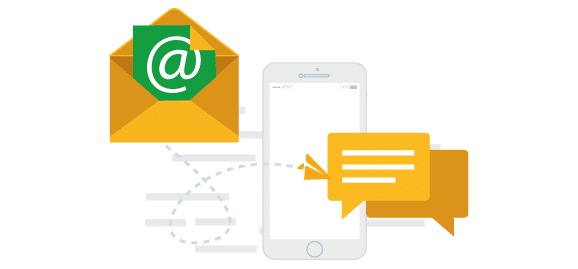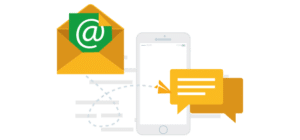 MessageBird vs Clickatell SMS Gateway Features
As discussed in our MessageBird review and Clickatell review, these SMS gateway providers offer:
Automated messaging (for reminders and booking confirmations)
Web SMS platforms
MMS
Email to SMS
Dedicated numbers
Delivery reports
Omni-channel messaging
American businesses should utilise the features offered by these mass text message providers as they can integrate a single SMS API into their existing systems to send and receive text messages anywhere around the world from any device, at any one time. SMS marketing should be highly adopted in 2021 due to its successful open rates, and ability to reply. To discover more about the rise of mass text messaging, view our article here.


SMS Prices Of MessageBird vs Clickatell
MessageBird and Clickatell both have differing pricing structures, therefore it's important to understand the SMS requirements of your business before choosing an SMS gateway provider. The details on the pricing structures are detailed below.
MessageBird
MessageBird has a pay-as-you-go SMS pricing structure which allows American businesses to only pay for the SMS credits that they require. According to the MessageBird website, outbound text messages start from $0.005 per SMS, and inbound messages are always free. This is a great advantage, as businesses will know that they are simply paying for the text messages they send, without any other ongoing costs of hidden fees.


Clickatell
Clickatell's pricing structure differs from other SMS gateway providers. Clickatell is considered a more premium provider which caters more towards larger corporations with automated text message needs, as the provider offers a monthly pricing plan structure. The mass text message provider does not have set pricing fees, instead, have customised pricing plans depending on the type of SMS service and the volume of text messages required per month. To discover the pricing plan of your business, click on the link below. The table below shows an example of the average price per text message ($0.00750) for volumes of 10,000 text messages per month.


Reliability & Security Of MessageBird vs Clickatell
The reliability of SMS gateway providers can be determined by the up-time SLA (Service Level Agreement) disclosed by the provider. This is often stated as a percentage and promises the availability of services (including customer service) of the SMS provider.
MessageBird claims a 99.95% up-time SLA, meaning that both their systems and support services will be available almost 100% of the time and have an extremely high success rate. On the other hand, Clickatell does not promise a specific numbered percentage, however does explain that they will do their best to meet the demands of their clients. As Clickatell is considered a premium SMS provider, they are more likely to utilise American telecommunication providers (such as AT&T) to deliver text messages successfully, rather than overseas providers.
MessageBird and Clickatell both have a privacy policy listed on their websites to ensure that all users privacy is protected. They also claim that they are anti-spam compliant with the laws and regulations of the United States. This includes:
MessageBird vs Clickatell Customer Support & Reviews
Level Of Customer Support
MessageBird and Clickatell provide round the clock customer support services for current and prospective clients. Their contact information includes American based phone numbers, online enquiry forms, FAQ pages, social media links, and community support services. Both SMS providers also have offices around the globe, meaning they are able to assist in international clients easily and effectively.
Reviews & Reputation
According to customer reviews on Trustpilot, MessageBird is rated a 3/5 stars, whereas Clickatell is rated slightly higher at a 3.5/5 stars. This is based on thousands of reviews, therefore still very competitive ratings for the global providers. Both SMS providers service highly regarded businesses around the globe, with many customer success stories listed on their websites.
About SMSComparison.com USA
SMS Comparison was formulated by a team of experts in the SMS field who felt that there was no simple way to compare the various features and prices of SMS gateway providers. Therefore, the authors hope that this free online tool will enable American businesses to make the right decision for their SMS marketing requirements.
The authors are no longer working in the SMS industry and therefore, have created this review completely independently. If any of the information found on this page or associated websites are incorrect or outdated, please feel free to contact the authors here, so that changes can be made as soon as possible.
The authors hope that American businesses find SMSComparison.com useful, easy to use, and highly effective. To learn more about the leading mass text message providers in the USA, discover the SMS gateway comparison or mass text message comparison now.