Developing Successful SMS Marketing Strategies
When developing a successful SMS marketing strategy, American businesses must consider a number of factors, including the cost, the message intent, the target audience, and timeliness, and finally, the reliability and service of the SMS gateway provider.
SMS marketing strategies are known to have a higher open rate and response rate over many other forms of communication such as email marketing and social media. Therefore, if you're a business wanting to engage with your customers in a meaningful, productive way, SMS marketing is the way to go.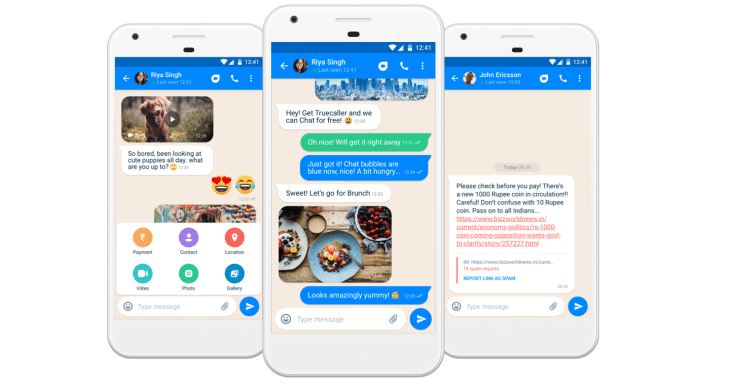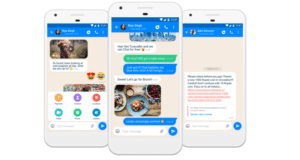 Steps To Implementing An SMS Marketing Strategy
SMS marketing providers are a business's vehicle to develop and implement successful marketing campaign strategies. There are a few things a business must also do to ensure that their SMS marketing strategy has the desired results.
Gaining permission (ability to opt in and opt out)
It is critical that a business gains permission by the recipient to send targeted text messages on a regular basis. Customers need to be able to opt in and opt out from the SMS marketing provider's database. Recipients should be given the opportunity to opt out of any SMS marketing strategy campaign at any given time, whether this be by texting STOP or any other form of communication. On the other hand, businesses can make it easier to opt in by creating a single keyword or short code that will link customers to a mobile messaging list. Great care should be taken by the provider to ensure no mobile messaging list is given or sold to external parties.
Customer relationships built through personalization
SMS marketing providers are able to send promotions, sales updates and new product details to customers on a regular basis. SMS can easily deliver a reward or support a loyalty program for its customers. This personalised customer experience means that businesses can tailor their messages to a specific store or location. Be aware that SMS distribution can be designed so that not every text message goes to every individual.
Integrate SMS marketing strategies with social media campaigns
Businesses can create opt-in points on social media sites, like Facebook pages or Twitter feeds. Point advertising material can feature ways for present and future customers to sign up for SMS. Businesses can add SMS information to business cards, email signatures and blogs. This will all increase penetration and reach.
Timing SMS messages correctly
Remember it is easy for a SMS marketing provider to distribute once the go ahead is given. However, it is the timeliness of receiving a text message is pivotal to whether or not that message is received in a positive manner. Businesses must know the correct time in which their recipients will want to receive an SMS message and distribute them at a time when consumer behaviours are likely to occur. Businesses should also restrict the number of times of distribution to increase customer anticipation, rather than apathy and therefore will improve conversion rates.
Clear and concise messaging
With a restrictive 160 characters for your SMS, be very clear and avoid abbreviations or acronyms. Avoid slang words or cynical comments that make the message unprofessional to an outsider. Tell the customer exactly what the message is saying. Make sure all your messages have your business name and contact details and do not use too much marketing jargon or appear too spammy or pushy with messaging.
SMS Marketing Strategy Features
As part of a successful SMS marketing strategy, businesses must consider an SMS provider which is going to offer the right platform, a reliable SMS gateway API, and a set of great set of SMS features that will ensure that messages are able to be sent and received with target audiences.
Having reviewed a number of SMS marketing providers available in the US and overseas, a list of five best companies are compared for their features in terms of adopting businesses marketing strategies. They all offer a range of good features such as a direct gateway using American telecommunication carriers, all have developer API which allow reliable distribution of text messages and have the bulk distribution facilities for small and large customer base distribution. Overall the graph represents the level of features available.
Such features offered by these mass text message providers include:
Email to SMS
MMS gateway capabilities
Short code SMS messaging
Drip campaigns
Automated messaging
Delivery reports

SMS Marketing Provider Pricing
The differentiation of charges is evident between the five distributors compared. As shown in the graph below, overall ClickSend offers the best value for money when it comes to providing the best features for a business's SMS marketing strategy. Most SMS providers offer a monthly pre-paid or pay-as-you-go pricing structure, and SMS providers such as ClickSend ensure that SMS credits do it expire.
Additionally, ClickSend has no lock in contracts or set up fees, and inbound text messaging is always free, This will ensure that two-way communication can be conducted, without being overly expensive for the business. The core advantages of ClickSend is their price match guarantee and free trial; offering businesses free SMS credits to try out their services. Discover more about ClickSend's prices with our SMS review or visit their website below.
View Review >>Visit Website >>
Reliability Of SMS Marketing Strategy Providers
Reliability is a core component when it comes to comparing SMS gateway providers. Reliability can be measured based on the service level agreement (SLA) guaranteed by the SMS provider, or a money back guarantee. An SLA guarantee of 99% will ensure that their SMS marketing strategies and SMS campaign messaging will be delivered to the correct mobile phone with the least delay time possible.
Often the reliability of SMS gateway providers will be dependent on the route used to send the message across. The most reliable route is using 'Direct' gateways which sends text messages via American telecommunication providers such as Virgin Mobile or T-Mobile. Whereas 'Hybrid' carriers will utilize both American and overseas mobile networks, depending on which is most readily available – this can have an effect on the speed at which text messages are sent. Thus, a business must decide whether timeliness is at the upmost importance when it comes to their SMS marketing strategies.
Customer Services For Implementing SMS Marketing Strategies
SMS marketing providers will offer businesses customer support for all SMS enquires and questions. These customer service centres may be contacted in the form of a phone number, email address, online form, online chat box, and many more.
Overall, ClickSend offers the best form of customer service for their clients. They offer 24/7 support through their email system, as well as multiple phone numbers for American and global customers. Skype calls, FAQ sections online chat functions, and social media interactions are also available for existing and prospective clients. With ClickSend's expert staff, USA businesses are able to get their questions answered as quickly as possible and at any time they may need it.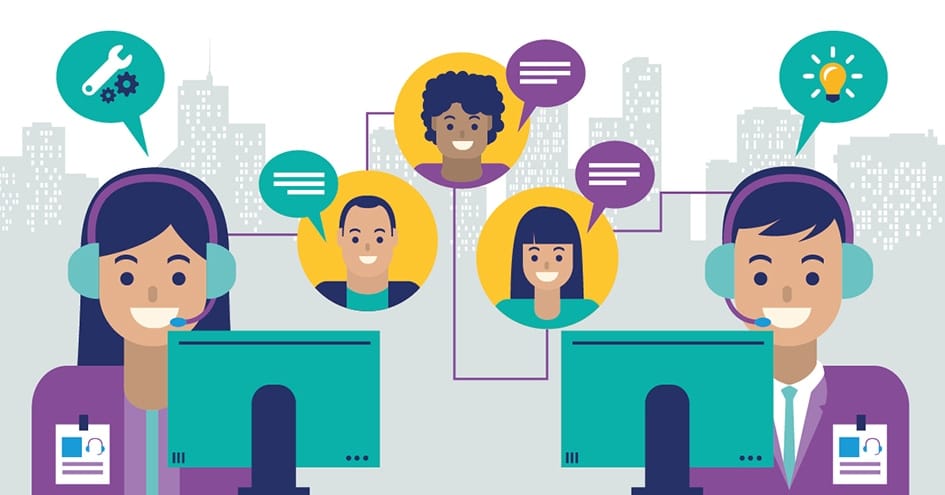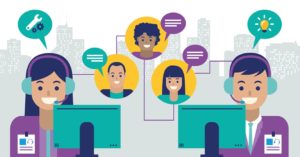 Reputation Of SMS Marketing Providers
Reputation is extremely important when it comes to reviewing SMS marketing providers. Businesses must be sure that the SMS gateway provider is well renowned in the industry, and have a solid reputation and customer reviews. Upon comparing the providers analyzed, it was found that all providers had a good reputation and high quality service. Each provider's reputation score is shown below.
About This SMS Marketing Comparison Site
This SMS marketing strategy provider comparison was created by marketing experts who have had previous experience in the SMS field. This website seeks to provide American businesses the ability to easily and comprehensively compare the leading SMS providers available in order to choose the one that is right for their individual mass text message needs.
The information found on this website is subject to change, therefore it is recommended that a business checks the provider's website before engaging with their services. If the information on this site is incorrect, please contact the authors so that corrective changes can be made. If a business chooses to click through to a provider's site, commission my be asked from the provider at no extra charge to the business.
It is hoped that this website is useful and provider's the ability to conduct successful SMS marketing strategies to the correct target audience's mobile phones.