About Cheap SMS Bulk Gateway Solutions
For American businesses who wish to send and receive SMS messages in large volumes to customers, employees, or stakeholders, engaging in premium or cheap SMS bulk gateway provider will be highly profitable. Text message communication is highly effectively, as an SMS gateway enables businesses to distribute SMS messages from any web interface (for example, a computer, mobile phone, or tablet), to any amount of contact lists they wish. Messages are sent via an SMS gateway telecommunications network, which utilises reputable American and overseas mobile phone network providers.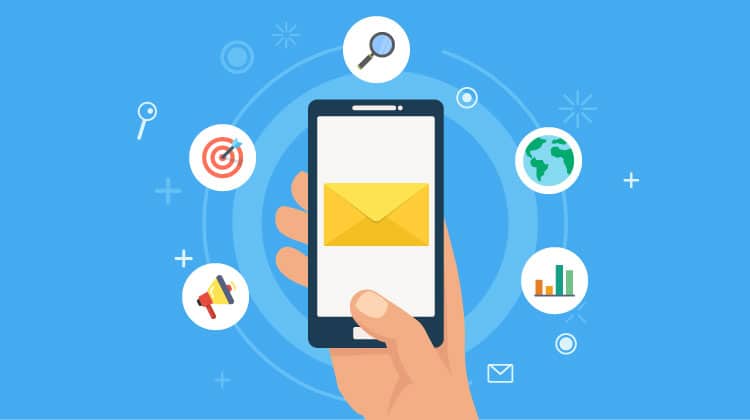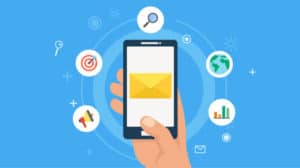 A reliable, yet cheap SMS bulk gateway ensures that text messages are sent successfully to the end user's mobile phone, for the purposes of SMS marketing campaigns, SMS reminders, notifications, and more. This can be conducted through an SMS API, which businesses can utilise effectively. This simple SMS integration with a business's existing systems requires no additional software.
Comparing the best mass text message providers can be easily done by viewing our Bulk SMS Comparison Table. It is here that I business can compare SMS features, prices, reliability, customer service, and the reputation of SMS gateway providers.
Which SMS Gateway Is Better?
A key factor that must be considered by any business who wish to engage in SMS services, is the type of gateway that is utilised for the sending and receiving of text messages. American premium and cheap bulk SMS gateway providers offer three main types of services:
Carrier Direct (Premium)
Hybrid (Grey)
Combination of both
A text message service will offer a range of SMS gateway solutions to ensure that text messages are delivered. The difference between Direct gateways and Hybrid gateways is the way the SMS message is transmitted to reach the recipient's mobile phone.
Carrier Direct (Premium) SMS Gateway
A Carrier Direct gateway will distribute SMS messages directly from a web-enabled device, to a major, reputable USA telecommunication carrier such as AT&T, T-Mobile, or Verizon, through to the end user's mobile device. This will mean that the SMS will remain within American waters and not go through international carriers.
Using a Carrier or Direct SMS gateway is higher is price as it is premium gateway, however extremely effective when service is valued and text messages are time-sensitive or require immediate delivery. This premium gateway option is also effective when privacy is a concern, for example if PIN numbers are being sent.
Hybrid SMS Gateway
A cheap bulk SMS gateway solution is a Hybrid gateway. This is a cheaper service which utilises the most low cost route to reach the recipients mobile phone. This means that the text message may be transmitted outside of America, through an international carrier, then back to an American gateway carrier. Thus, due to this extra step in the route, this can cause further delays, and delivery times may not be very quick.
However, a Hybrid SMS gateway is useful for businesses who wish to send high volumes of bulk SMS messages for marketing campaigns where time isn't a crucial factor. Any SMS provider which offers cheaper text message solutions will utilise a Hybrid gateway.
Upon comparing the leading SMS gateway providers available to USA businesses, ClickSend was found to be the best of both Carrier and Hybrid SMS gateway solutions.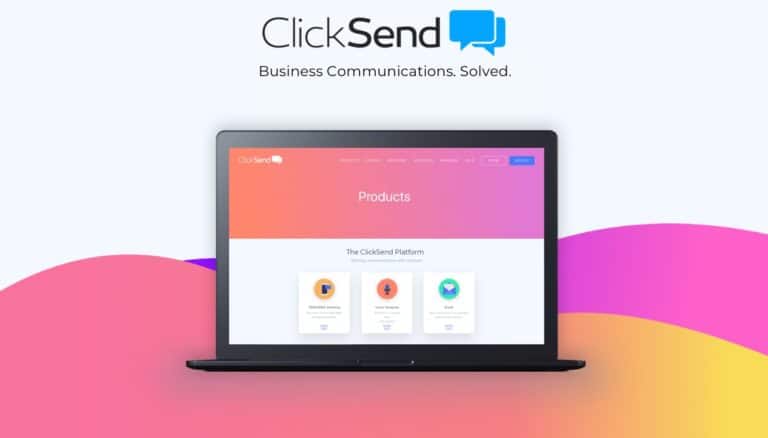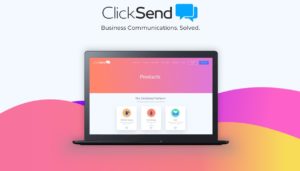 Best Features For Premium & Cheap Bulk SMS Gateway Providers
Our Cheap Bulk SMS Comparison Review looks at the key strengths of mass text message providers according to their ability to use reputable American mobile network providers, as well as reliable overseas providers when necessary. This enables businesses whether small, medium, or large to send mass text messages at any one time, whilst offering the ability to schedule SMS messages to be sent at a specific time and date.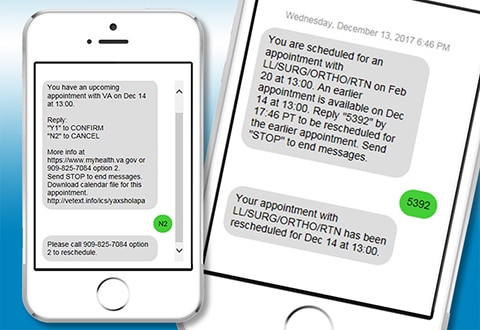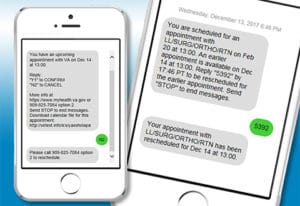 The SMS gateway review found that a majority of the networks support a range of software platforms including Outlook Mobile Services, Online SMS, Web SMS, Email to SMS, and SMS Gateway USA. Critical features which make mass text messaging such an important factor for any business, is the ability to send personalised messages to thousands of mobile phones at any given time. SMS messaging also enables recipients to reply to the message, with replies sent directly back to the chosen platform (e.g. email addresses, or existing business applications). Businesses can store their contact lists within these platforms to enable easy access, data clean ups, and detailed reporting.
As shown in the graph below, ClickSend, BulkSMS, and Twilio have the best range of SMS features. However, it is advised that businesses review each of the providers listed to ensure they choose a provider that offers the desired featured.
Premium & Cheap SMS Bulk Gateway Prices
From a cost perspective, many SMS service providers offer a pay-as-you-go structure with credit that does not expire. When comparing the leading SMS gateway providers, WholesaleSMS offers the best value SMS gateway prices, as they offer cheaper SMS charges for small, medium, and large volumes of SMS messages over a monthly period. Their SMS pricing makes it perfect for businesses to send extremely large volumes of SMS messages to their target audience's mobile phones.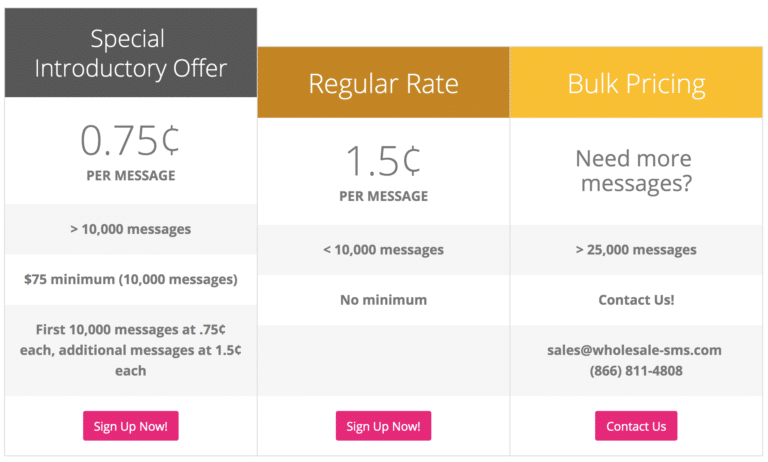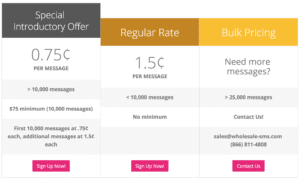 However, businesses should be mindful that the cheaper the SMS provider, the less reliable their services are, which means SMS messages may take longer to be delivered, when compared to premium network providers.
SMS Bulk Gateway Reliability
SMS Bulk Gateway providers are able to deliver reliable, SMS solution by using premium platforms which are supported by high-tech personnel. ClickSend as well as other SMS providers ensure that the SMS texting process, whereby businesses will create a bulk message and send it to their contact lists, is easy and all completed within seconds. It is important that SMS bulk gateways are also available anytime, anywhere for business to access when required. Thus, all businesses need to access to the web, and some form of web-enabled device, whether that be a computer, mobile phone, or tablet. Additionally, a real-time reporting system is available to allow businesses to manage their client lists and report on open-rates etc.
ClickSend is a bulk SMS gateway provider which has reliable SMS features and services that are optimal for American businesses. They enable fast, efficient SMS messages to be distributed to customers, employees, and stakeholders at any time. However, a key determinant of reliability is a level of up-time SLA guarantee, meaning the services of the network and staff are available 100% of the time. ClickSend does not disclose a specific percentage of uptime guarantee, therefore some businesses may want to opt for other SMS providers, as shown in the comparison below.
Customer Support Review Of Premium & Cheap Bulk SMS Gateway Providers
It is important that both premium and cheap bulk SMS gateway providers offer strong technical support from expert staff members as this type of technology can be confusing for many unexperienced businesses. The SMS provider which provides an extremely high level of customer support is SMS Tech, followed by SMS Central, ClickSend, and Direct SMS. These mass text message providers offer round the clock customer support through a phone number, email address, FAQ pages, and a free trial to demonstrate how their services enable organisations to test the sending and receiving of text messages from various platforms.
All SMS gateway providers analysed provide some level of customer support or help services to ensure that businesses know they are in capable hands. They have user-friendly services and are available to help their clients every step of the way.
What Is SMS Comparison USA?
This mass text message comparison was created as a result of many individuals encountering difficulty when trying to compare the various SMS services from the leading SMS gateway API providers in the United States. The authors have produced this website to enable individuals, free of charge, to compare the prices, features, reliability, and customer support of the best SMS messaging services in the world.
The authors are a team of SMS professionals who have worked in SMS industry and know the important tools needed to make a decision on which premium or cheap bulk SMS gateway provider to suit a businesses needs.
The information covered on this site is presented as a guide to prices and features of the message service. In some cases, these details may be updated on the providers' websites without any prior notification. If this is the case, the authors would be most appreciative if you can notify them so that changes can be immediately made to this site.
There is no form of advertising present on this site, however should a business click through to a provider's site, a commission may be asked from that provider.
It is hoped that SMS Comparison assists USA businesses to find the best price bulk SMS provider for their future SMS campaign and SMS marketing requirements.