Overview of Trumpia as a Mass Text Messaging Service
Trumpia is a significant player in the SMS field with a range of features and services to cater for a wide variety of businesses whether large, medium or small.
Its mass text messaging service shows all the capabilities of providing a reliable, easy to manage SMS system that can send millions of text messages at any one time to customers or subscribers within the time period required.
It has major customers in its portfolio ranging from Money Morning, Kroger, Inova to eBay. It claims to have partnerships and access to domestic and global telecommunication carriers so that it can manage bulk or large volume text messaging service efficiently around the world if required.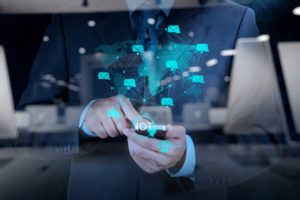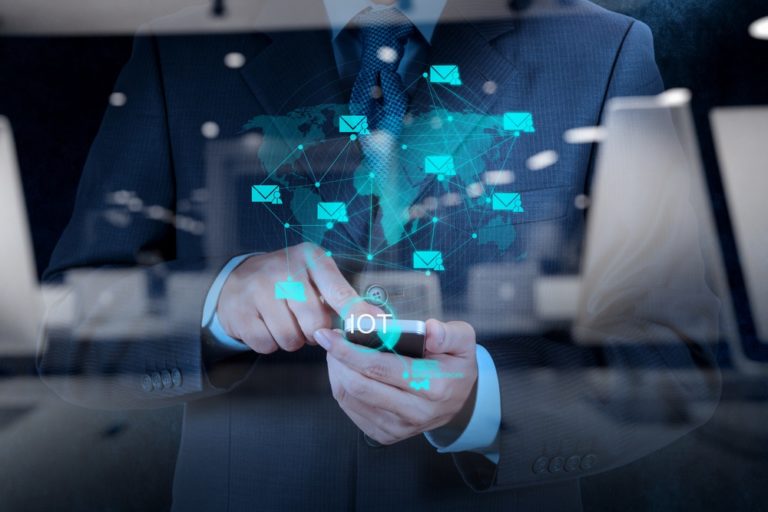 Our Trumpia Review found that this Mass Text Messaging service has the following strengths:
Ability to organise and secure SMS across a number of locations.
Efficient API network system available on an all year round basis.
Able to send millions of SMS within a time period.
Access to domestic and global telecommunication carriers.
All year round customer and technical support service.

There are some key variables that need to be considered as a concern in the review, namely:
Price does not include a price match guarantee.
No details provided as to the reliability in its distribution of SMS to recipients (uptime guarantee) and by a certain time (latency).
The details of the review of such factors as features, pricing, reliability and customer service are expanded upon below under the following headings:
Review of Trumpia as a Mass Text Messaging Provider
Value for Money
Reliability of Trumpia as a Mass Text Messaging service
Customer service and security of Trumpia
About SMS Comparison Table and Associated Site
Skip ahead
Review of Trumpia as a Mass Text Messaging provider
This SMS provider has the API platform infrastructure to ensure bulk texting, MMS, to name a few of the communication tools available for keeping people well informed. It has unique features to make sure that the right people receive the right message based on their needs and interest. Such targeting will improve the marketing or communication campaign response rate and click-through behaviour.  This is particularly important for major announcements or alerts or reminders.
In summary some of the major mass texting features Trumpia can demonstrate include:
Ability to send SMS from Email
Short codes
Communicate via pictures and videos (MMS)
Auto response particularly useful for marketing campaigns
Two-way texting to gain feedback as well as Yes/No response
Tracking and reporting system
Keyword data capture making every message relevant to each receiver.
Trumpia's automated SMS platform means that messages will be sent in a way that can be read easily and on time by the mobile phone users. This is particularly important when a mass text message or an alert or reminder needs to be received to the right person at the right time. This is automatically done by their efficient API network system on an all year round basis.
Short codes provision means that numerous messages per second can be delivered on time. Long codes can be set up and are ideal for person to person messaging.  Landline texting features means that a person whether it is a staff member or a customers can receive an SMS to a direct business number for a feedback option. The mobile keywords feature allows the business to collect people's numbers and thereby able to reply automatically.
7.7/10 from 3 reviews were recorded on the review website Trustpilot for their mass text messaging service. As can be observed on the graph below, Trumpia provides the range of features that a number of its competitors offer.
Value for Money
Pricing schedule of Trumpia will depend on the number of text messages sent at any one time. The larger the volume of text messaging the cheaper each piece of communication becomes. Their website provides overtly the SMS API pricing in a simple and effective format. It covers all the parts to the total pricing of a message for both USA and Canada. What is good is that you are provided with the total charges rather than with some costs and hidden charges been encountered later when the distribution has been completed.  Also MMS and Email to SMS charges are covered.
When comparing this pricing schedule with other comparable mass texting messaging providers, it is difficult to differentiate the real cost of distribution because factors such as number of SMS messages may not match, the need for a premium or a hybrid carrier (the latter being cheaper but less reliable and not time critical) are not specified and may not be disclosed. There are different plans available and it would be advisable to contact the Sales Team for a specialised quotation or a special plan.

Reliability of Trumpia as a Mass Text Messaging service
The only indication of the reliability of Trumpia as an effective and efficient SMS distributor is that it states it has partnered with a large number of domestic and overseas telecommunication carriers that it has a high uptime or throughput when managing large numbers of text messages at any one time. However it does not state the reliability of the messages being received and on time (latency). The only indication comes from a client who states a 90% open rate but that is derived from one company only.
There is a need for prospective business wishing to engage Trumpia to investigate both the uptime guarantee and latency of SMS distribution.
Customer service and security of Trumpia
Trumpia has a global as well as significant domestic presence particularly in US and Canada. It can service countries throughout the world
It has an all year round customer and technical support service which provides an email address and a call or text on 1-888-707-3030. It has the added advantage of tutorial videos and training to assist business understand and adopt their system promptly.
There is an outline of the privacy and an anti-Spam policy which is important and evident unlike some of other SMS providers.
From the analysis of the mass text messaging providers reviewed, Trumpia relatively well in terms of customer and technical support service.

About SMS Comparison and Associated site
This SMS Comparison Site and associated site has been produced for your benefit, at no cost to you. It was established and published as a result of the number of inquiries about trying to work out what each SMS provider has to offer in a way that is easy to understand so as to make a decision, if wishing to engage one of them.
The authors of this SMS Comparison table are experts in the SMS field but no longer work in this domain. Therefore, they are unbiased and independent of any SMS provider. The review of their experience and understanding should assist a business to know about this extremely important as an effective communication tool.
It should be noted that SMS providers' websites can change without any notice in advance so if you review this site and comparison table and find any difference in information, please contact the authors and they will review and update the content.
It is hoped that the SMS Comparison Table and associated site explanations will assist in your decision making process.
Last updated on 15 January 2018