About Text Message Marketing Companies In USA
When it comes to having a marketing campaigns, whether it is direct, offline, outbound, niche, or internet related, the most effective form of communication is to use a mass text message provider with SMS marketing expertise. SMS marketing campaigns enable businesses to send marketing messages about a product, informing the public about a product or service, letting customers know about special deals, or alerting people to new products and campaigns.
Due to text message marketing companies in the USA offering such a vast range of SMS features, it can be difficult to decipher which SMS gateway provider will meet a business's marketing requirements. Therefore, at SMS Comparison USA, it is our mission to provide you with honest, reliable SMS provider reviews, to help inform American businesses in making the right decision for their SMS messaging behaviours.
The bulk SMS service comparison is based on a number of SMS related factors that come into play when sending and receiving SMS messages, including features, reliability, price, latency, and customer service.
Overall, mass text message companies enable American businesses to send SMS messages and MMS messages to large volumes of contact lists' mobile phones and smartphones. They simply need to upload a contact list of phone numbers of their customers, clients, stakeholders, or staff members, and the SMS gateway provider can take care of the rest – sending text messages in a matter of moments.


Advantages Of SMS Marketing
The key advantage of utilise a mass SMS marketing company to send and receive bulk text messages is the ability to send large volumes of messages from any web-enabled device. This could be via a mobile phone, computer, or tablet and sent to a mobile phone within a matter of seconds. SMS providers have developed gateway platforms without the need to download additional software to ensure that sending text message is simple and quick.
Businesses also have the ability to schedule their bulk SMS messages to be sent to a group of phone numbers at a specified time. This is particularly important for upcoming SMS campaigns and time-sensitive communication, which enables successful mobile marketing to take place.
Data rates are charged per SMS message, and this is generally lower when large volumes are purchased.
Other benefits of text messaging services include:
Highest open rates compared to other communication channels (including email marketing)
Ability for customers to opt-in to SMS campaigns through short code messaging
Easy integration of the SMS software with other existing systems
Sophisticated SMS API software
Ability to automate text marketing through drip campaigns
Integration with other marketing strategy campaigns such as social media
Cost-effective text messaging solutions for many industries including retail, real estate, non-profits, and small business-owners
Ability to send bulk messages through a mobile app


What Is The Right Text Message Marketing Company For Your Business?
There are a large number of bulk SMS marketing companies available within the USA. What is important to outline is the SMS providers which are most reliable with their services and customer support, and provide texting features which are affordable for any type of business.
A business may hold some elements more important than others. One business may want the cheapest rates possible and don't worry too much about the timeliness (latency) factors of the SMS messaging service. Whereas another business may have time-sensitive messages they wish to send, which would cause them to go for a more premium, yet reliable provider that utilises American telecommunication networks.
After extensive research and evaluation of the text message marketing companies, the authors at SMS Comparison found the following providers were most suited to American businesses: BulkSMS, ClickSend, Clickatell, Trumpia, and EZTexting.
Costs Of Text Message Marketing Companies
Each text message marketing company will charge differently dependent on the volume of text messages sent on a monthly basis. Volumes can range from small numbers in the low thousands to mass numbers in the hundred of thousands.
For low volume distribution, prices ranged from 7 cents per SMS to 9 cents for a SMS. As you can calculate the variation is 20% difference. For larger volumes of around 100,000 plus on an average monthly basis, the pricing structure ranges from 5.5 cents to 8.1 cents per text message, a difference of around 30%. With huge volume of sms distributed over a month, the pricing range from 4.7c per SMS to 7.1c per SMS, a 30% price difference.
The comparison of the SMS providers in America found that BulkSMS offered the cheapest pricing overall. This was followed by ClickSend. Clickatell, Trumpia, and EZ Texting also showed competitive pricing. Price matching is mentioned on a number of bulk SMS company websites including BulkSMS and ClickSend.
The method of payment varies between each SMS company, with some providers offering a pre-paid service, whilst others offer a post-pay or pay-as-you-go. Monthly plans also varied – some SMS providers do not have this function. All bulk messaging companies offer the ability to pay via debit or credit card.
Some SMS providers such as ClickSend also offer a free trial period to enable businesses to try out their SMS services to decide whether they are the right text message marketing company to suit the needs of their bulk SMS campaigns.
Additional rates may apply, and SMS pricing can vary, therefore it is recommended that businesses check with the provider's website before engaging with their services. To visit the BulkSMS website, click the link below.
Other Features Provided By SMS Marketing Companies
A key feature offered by text message marketing companies and the ability for SMS messaging to be a two-way communication process. Therefore, when a businesses sends out mass text messages, they can request that to receive replies that can be easily monitored on the web or through a mobile phone. Businesses can also receive delivery reports to show text message bounce rates and much more.
Another important feature that should be mentioned is the capabilities of the SMS marketing company to run high speed connections with American and global network providers. The efficiency of these connections will enable large volumes of text messages to be delivered within very small time frames. The availability of onshore and offshore delivery platform as well as a global coverage is an additional asset that needs to be considered by clients if they wish to send SMS messages within or outside USA. This is essential for the success of bulk text messaging marketing campaigns.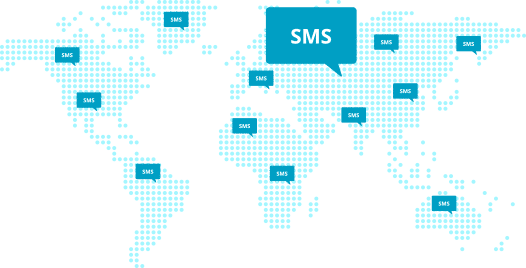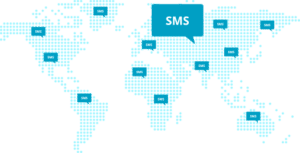 After considering the major features necessary to deliver successful mass text messaging distribution, the major SMS providers have been ranked below. Overall, BulkSMS and ClickSend had the best range of services compared to the other bulk SMS marketing providers. However, when when it comes to offering a quality and diverse range of features for SMS distribution, Trumpia is highly regarded as well.
Businesses must understand what features they find most important for their SMS marketing needs before determining which text message marketing company to engage with.
Reliability & Latency Of SMS Marketing Companies
Reliability and latency are integral parts to understand when understanding the SMS marketing features offered by SMS service providers. Businesses must be reassured that text messages are successfully delivered to their target audience's mobile phones without any delay. Businesses should also be given the option to schedule when text messages are to be sent to enable them to plan their time-sensitive SMS text message campaigns.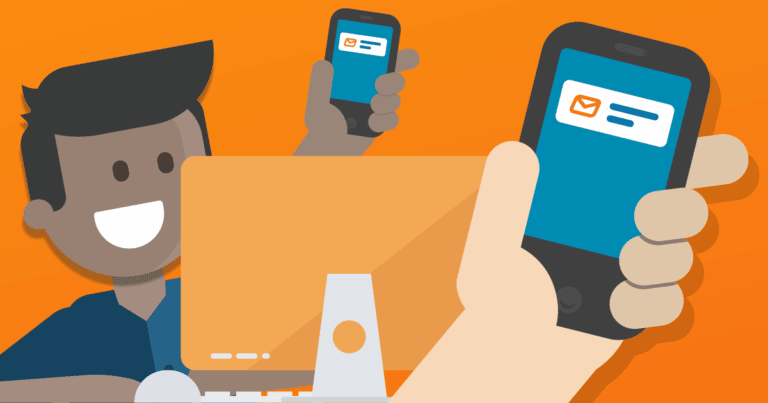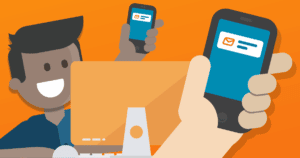 How is reliability of SMS services measured?
SMS providers offer an uptime reliability and latency of 99% uptime to 99.9% or in some cases, 100% uptime as part of their overall assurance. This service level agreement (SLA) is provided by some providers to ensure that text messages are delivered successfully almost 100% of the time.
Additionally, SMS companies will ensure messages are both anti-SPAM compliant as well as provided with confidentiality and security of distribution. Cleaning services are available with bulk companies that means that contact lists of mobile phones are organised and cleaned on request.
In terms of SMS reliability, it is pleasing to note that many major SMS distributors in America are very reliable and efficient.
Text Message Marketing Customer Service & Support
Customer support is extremely important for businesses, not just for the beginning of the SMS process, but also as businesses continue their SMS marketing journey. Upon reviewing the major mass text message companies, all providers offer round the clock (either 24/7 or during business hours) customer support through a phone number support service and email support services.
As part of their mass marketing push, SMS gateway companies wish to demonstrate the effectiveness of their SMS marketing services by providing promotional packages through a free trial. This enables prospective clients to try their services with no risk. Free trials offered by SMS gateway providers can vary from 5 free SMS messages to 60.
Our SMS comparison found that BulkSMS and ClickSend are highly regarded as the most reputable text message organisation. However, it should be noted that all SMS companies analysed offer a sound level of customer service (as shown below).
To learn more about the types of organisations which engage with these text message marketing companies, please view the providers' websites.
About SMS Comparison America
The key to this effective SMS comparison table is that it is easy to follow and understand. That's why the authors, who were in the SMS business but no longer work in that field, have provided American businesses with the ability to make a sound, correct decision. The authors have reviewed all major American SMS providers and formulated a set of key selection criteria that they consider are fair and unbiased. The review provides an equitable overview of the services offered by the leading mass text message providers.
This comparison website is free to use and there are no form of advertisements. However, should a user use this site and select an SMS provider for mass text message marketing, then the authors may request a commission from the provider.
Should any of the information on this site be incorrect (due to changes without notification), then please let the authors know so that such changes can be made immediately.
It is hoped that this mass texting comparison site assists United States businesses in choosing the right SMS marketing provider to meet their text messaging campaigns requirements.