Cheap SMS Provider To Send Mass Text Messages
An SMS (Short Message Service) is a form of communication which American businesses can utilise to send quick, short messages directly to target audiences mobile phones. This can be done through a web-enabled device via telecommunication network system. With a cheap SMS provider, businesses are able to send and receive large volumes of mass text messages anywhere around the world, for an affordable fee.
Cheap bulk SMS providers are a text messaging service that offer a range of SMS features and mass texting solutions that enable businesses to communicate effectively with their target audiences. Such messages can be in the form of appointment reminders, booking confirmations, short codes, upcoming promotional messages, and much more to satisfy a business's SMS marketing requirements.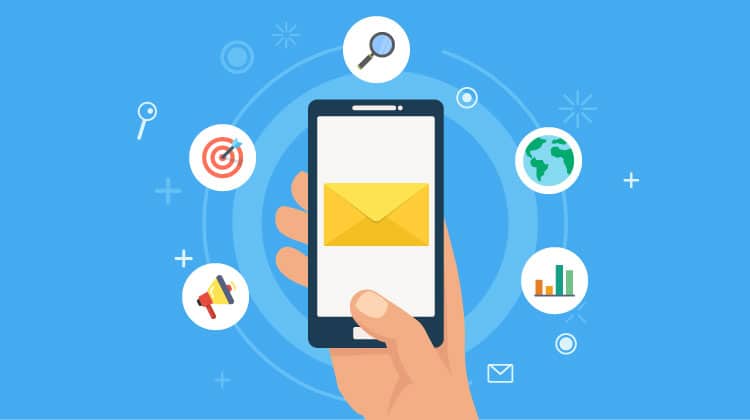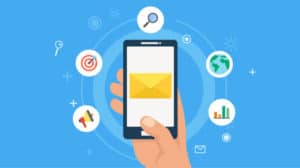 How do businesses send mass text messages? Through sophisticated global SMS gateway systems and bulk text messaging software, businesses are able to integrate an SMS API into their existing platforms (such as emails) to simply distribute SMS messages world wide.
In order to compare the leading cheap bulk SMS providers, we have created a Bulk SMS American Comparison table to provide a simple, and reliable way to compare the various SMS services, features, and customer service of SMS platforms. This will enable businesses to choose the right SMS messaging service to meet their needs.
Overall, when comparing the best cheap mass texting providers, BurstSMS has been rated the best within this review. To learn more visit their website or continue reading.

About Cheap Bulk SMS Providers In USA
American SMS providers offer cheaper rates for their SMS services, particularly if the volume of text messages purchased is of high volume. In most cases, businesses need to supply a database of clients, customers, consumers, or staff members and the rest is done by the SMS company. The whole process usually takes a few minutes from initially notifying them to the final distribution of the message. It really doesn't matter if your database you provide is in hundreds or thousands of contacts. It is a very effective and efficient way to notify people promptly. Therefore, American companies are now realising the huge potential and benefits of using a mass SMS service provider and the value they have in association with marketing campaigns such as special deals or alerts.
There are two main categories of SMS gateway providers:
Premium Bulk Text Message Companies offering high reliability and fast SMS execution at higher prices
Cheap Bulk Text Message Companies offering low prices but reliability may be lower and delivery may take longer in time
After analysing the best mass text message providers available to American businesses, a number of successful cheap SMS providers were found. This includes Burst SMS, SMS Broadcast, SMS Tech, ClickSend, and DirectSMS. The key features analysed to compare these providers were based on features, price, SMS service support, reliability, and more.
Cheap Bulk SMS Features
The main factor that businesses should consider when wishing to send large volumes of text messages is the ability of the provider to successfully deliver SMS messages at the same time. Whilst the cost factor must be considered, one must understand the level of service that the provider can offer, as there are a range of features that are useful to different businesses.
SMS features that you need to look for is how the SMS will be managed, what type of gateway service is used, what inbound system will be adopted, and whether the message will be converted from email or go sent directly to the end user's mobile phone. You need to be aware that any destination number can be easily included and be able to be imported from an Excel or similar software. Phone numbers can be exported from a program that can manage contacts and this file will be uploaded easily and safely into a provider's address book so that it can be used for actions such as promotions or a marketing campaign. The ability for names and other information to be merged and translated into simple text messages will mean that you can personalise messages to improve customer relationships.
Overall, core text marketing features low cost bulk SMS service providers offer are:
Ability to send SMS text messages in the form of event and appointment reminders, text message marketing campaigns, promotional material, booking confirmations and more
MMS messaging capabilities (photos and videos)
Email To SMS (including Outlook, Gmail or Google Mail, Hotmail)
Integration with social media campaigns for multi-channel communication
Ability to upload contact lists of cell phone numbers and group/organise them together
Cleaning of phone number group to ensure no landlines and VOIP numbers are included
Analyze real-time delivery reports (which includes open rates)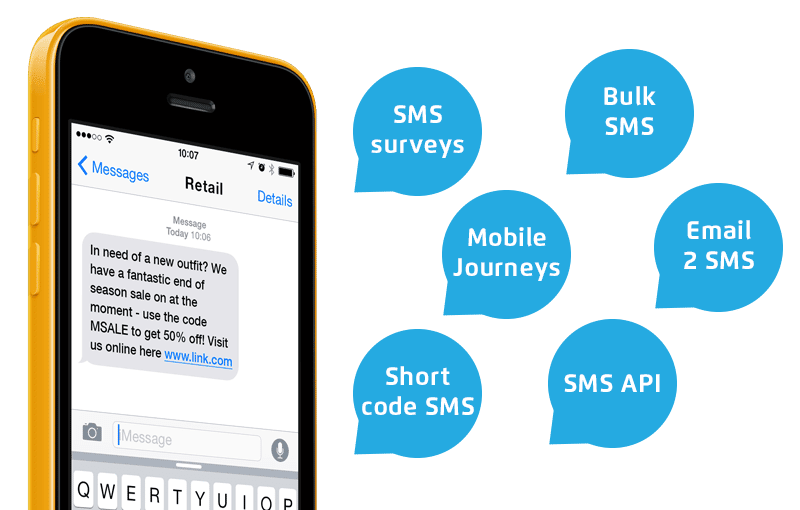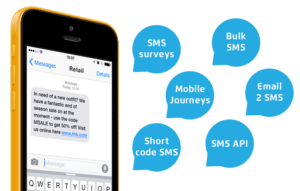 As shown in the cheap bulk SMS comparison table below, businesses are able to compare the features such as price, reliability, reputation as well as the notifying you of providers' quality and security certifications such as ISO 27001 and ISO 9001.
Reviewing all the features expressed in the comparison table, it is shown that Burst SMS has the best rating of all the other SMS bulk providers. In regards to its range of features, Burst SMS has a ranking of 97 out of a 100. SMS Tech follows closely with similar feature products and services and is rated a close 89 out of a 100. The other three SMS providers have achieved a lower rating ranging between 72 to 81 out of 100. It must be emphasised that all the cheap bulk SMS providers do offer a good range of valued features and should not be left out as prospective good SMS companies.
Cheap Bulk SMS Providers Pricing Structures

When comparing the cheapest mass text message providers, it can be seen that the most expensive is in the range of 20% more than other provider competitors reviewed, dependent on the volume of text messages sent.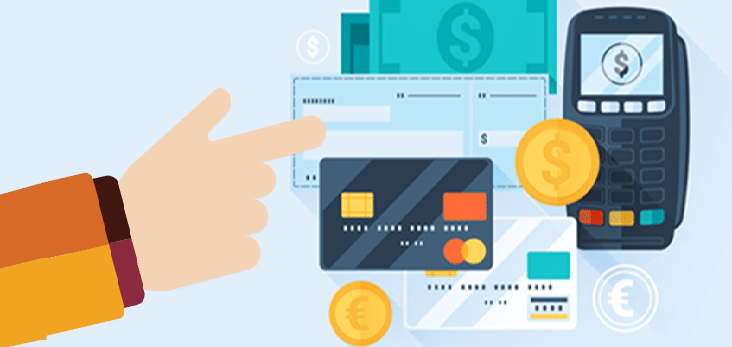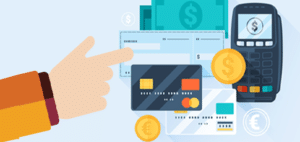 Let's look at the charges incurred by different cheap bulk sms providers as displayed in the table below. Price per text message is dependent on the volume of SMS purchased or distributed each month, whether they be as low as 1-500, to over 1,000,000 text messages per month. The comparison table indicates that cost for lower volumes range from around $0.09-$0.07 per text message whilst larger volumes can be around $0.05 per text message sent. That's a difference of around 30%.
The pricing structure of cheap bulk SMS providers in USA is presented below:

In order to visually represent each of these providers in a simple, and comprehensive means, we have rated each SMS provider from a scale of 0 to 100, with 100 being the most cost efficient SMS provider. From this graph, it is shown that SMS Broadcast is the best with a most favourable, cheap bulk pricing range for SMS distribution of messages on a monthly basis. ClickSend has similarly a very cheap costing structure and with a rating 82. This is then followed by Burst SMS with a solid rating of 74. The other providers being SMS Tech and Direct SMS  do not have competitive pricing range as indicated by their rating of 46 and 48 respectively.
Businesses must also consider the extra services that are provided by SMS gateway providers, and the additional costs that these can incur. This includes SMS services such as virtual numbers, dedicated numbers, inbound text messages, or keyword response SMS services. These services can be extremely useful for larger corporations, for example, the keyword response service is designed to send customised SMS replies or reminders based on the 'body' of the incoming text message. Therefore, when a businesses receives an SMS to a mobile phone, the mobile application will fetch the body request of the text message. This will enable the application to be able to match the content of the incoming text message with the keywords previously listed and send as an automated reply.
Most cheap mass texting service providers offer a range of pricing options from pre-paid, pay-as-you-go, and post-paid options. Thus, American businesses are able to use their debit or credit card payments and choose from a range of plans with differing data rates.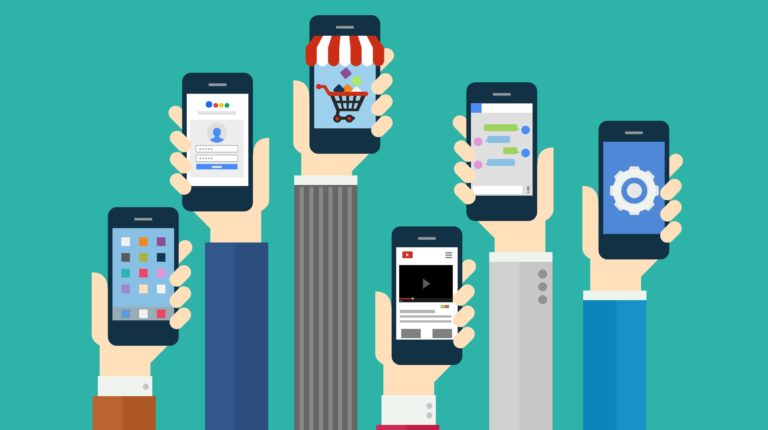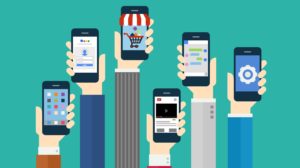 Reliability Considerations Of Cheap Bulk SMS Providers 
When distributing cheap mass text messages, reliability is a critical factor that any business must consider. In number of instances, the SMS provider will recommend cost-effective solutions to meet the SMS marketing needs of the business whilst monitoring the SMS market to offer low prices for SMS messages. A lot of SMS providers such as ClickSend, offers a price match guarantee to ensure businesses are always receiving the lowest price.
Reliability can be measured by the level of up-time guarantee the SMS gateway provider claims. This Service Level Agreement (SLA) is often presented in the form of a percentage, which dictates the availability of their services at any time. For example, a businesses which claims a 99.99% uptime SLA, means that only 0.01% of the time will their services be offline. This means that should there be any failure our outage that can cause failed SMS messages to be delivered, the provider will find an alternate solution as soon as possible.
The reliability of an SMS gateway comes hand in hand with the level of customer service provided. Every mass text message provider analysed within this website has excellent customer support services which are available during business hours, if not, 24/7. As shown in the graph below, SMS Broadcast, ClickSend and DirectSMS rate extremely highly with a top 100, but very closely followed by Burst SMS and SMS Tech.
Cheap SMS Providers Reputation
Another key factor to take note of when choosing a cheap bulk SMS provider is the reputation that is attained over time. Our review found that the SMS providers had key strengths in their network services, as they are supported by leading American telecommunication providers, including Verizon, AT&T, T-Mobile and many more. These companies also utilise overseas carriers, depending on the level of service provided.
Reputation is also dictated by the privacy policy, security, and anti-spam compliance of the SMS provider. All of the SMS providers are compliant with the laws and regulations of the United States surrounding mobile marketing, and therefore show high standards.
Finally, the number of reputable American and overseas case studies and clientele indicates a high level of reputation and success. A list of some of the clients can be viewed on the providers' websites or on mass text messaging USA Comparison Table.
Overall, when comparing all the cheap bulk SMS providers, SMS Tech was regarded as the most reputable organisation, ranking a top 100. This was closely followed by Burst SMS also with a very high rating of 97. SMS Broadcast is well regarded with a reputation score of 86. Some other mass text message providers listed rated much lower, such as Direct SMS rating 59 out of a total of 100.
What Industries Can Benefit From Cheap Mass Texting Providers?
No matter what industry a business is involved in, they too can benefit from the success of cheap mass text messaging. As discussed in our article, SMS messaging is becoming more important than ever, so it is essential that businesses take advantage of this two-way communication platform. Key industries that can benefit include:
Retail
Hospitality
Real Estate
Health
Not For Profit
Education
Governments
About The Cheap Bulk SMS Comparison
The Bulk SMS Comparison Table was a result of identifying the requirement for an easy way for American businesses to choose a mass texting service that will meet the bulk texting and SMS marketing needs of their business's SMS campaigns. Thus, a simple comparison table was created to provide businesses the ability to compare the various SMS services including features, prices, customer support and more.
Throughout this SMS Comparison site, we also compare other texting platform providers such as EZ Texting, Textedly, Twilio, Trumpia and more, so it is recommended that businesses explore the website to gain a deeper understanding of the mass text message industry and the core players available.
It is important to understand that this SMS gateway review must be taken as a guide only, as information can be updated on the providers' websites without prior notification. Should a reader find the information to be outdated, please contact the authors here.
SMS Comparison is provided is free of charge, with no strings attached. However, there may be commission required from the provider if you click through to their website and engage their SMS services. There is no form of advertising on this site, thus there is no bias in the decision process by both the authors or any prospective business.